Oldest Furnace Contest Terms & Conditions
Perfect Home Services Oldest Furnace Contest Full Terms & Conditions
---
How to Participate:
Call for your FREE estimate today
Have your furnace replaced by Perfect Home Services
Wait until March 2024 to be notified if your furnace was the oldest replaced during the contest period!
How to Get Your Free Estimate:
Call today or schedule online for your FREE in-home estimate on your furnace, and don't forget to ask about our FINANCING options, including 0% APR Financing available for qualified buyers.
Terms & Conditions:
Contest period: 11/27/23 – 2/28/24
To qualify:

Participants must have a new furnace installed by Perfect Home Services
between 11/27/23 – 2/28/24.
Furnace must be a forced air heating system. Forced hot water/boiler systems are not eligible.
Winner must be at least 21 years of age and the owner of the residential
property where the furnace is located and installed.
Residential property must be within a Perfect Home Services service area to qualify.
Furnace must be in use and in working condition with confirmable age by model number.
Participants must allow Perfect Home Services to do a free system check and equipment estimate to verify working condition and age.
Representatives from Perfect Home Services must be allowed access to the
furnace and duct system to examine and record manufacturer nameplate
information (model & serial numbers and dates).

Prizes:

One (1) winner will receive a refund check in the amount of the furnace install (up to $9,000.00 value); plus four (4) tickets to an end-of-season Chicago Wolves hockey game (March or April home game; approximate retail value of tickets $100-$150).

Selection of winners:

The winner will be determined by the age of the unit as it reads on the serial number of the furnace. All decisions made regarding the unit's age made by Perfect Home Services are final.
If there are multiple furnaces with the same age (month and year, verifiable by model number and/or serial number) that qualify as the oldest, we will determine the winner based on the condition of the original furnace as observed and assessed by a Perfect Home Services technician as follows: The original furnace determined to be in the greatest need of replacement based on objective observations (ie, ability to produce sufficient heat for the home, level of equipment noise, smooth operation of furnace components, etc.) will be selected as the winner. A copy of the observations that impacted the final decision may be requested by contacting Perfect Home Services following the announcement of the winner, in the case of a tie in furnace age.
Odds of winning depend on the number of eligible online entries received during the Online Entry Period.
The winner will be notified by phone and/or email through the contact
information provided to Perfect Home Services within ten (10) days following closing of the contest.
The winner must confirm acceptance of prize within five (5) days of winning and sign a release and affidavit of eligibility, or risk disqualification and selection of an alternate winning entry with the next verified oldest entry.
Decisions of Perfect Home Services with respect to the Contest are final.

Conditions & Exclusions

Prize does not include cost of any additional accessories or equipment including, but not limited to, air conditioner installation, whole-home humidifiers, dehumidifiers, air purifiers, tune-ups or system repairs.
If a full system is installed, winner will only receive a refund check for the furnace portion of the install.
Winner is solely responsible for any cost(s) associated with building or construction permits required by any applicable federal, state or local law or regulation, as well as any tax liabilities resulting from accepting the prize.
The following groups are not eligible to participate: Employees, employee family members, vendors, suppliers, or contractors of Perfect Home Services or any subsidiaries.
Perfect Home Services is not liable for the identification, detection, abatement, encapsulation, storage, removal, or transportation of any regulated or hazardous substances. Regulated or hazardous substances may include, but are not limited to, asbestos, certain refrigerants, and refrigerant oils. If any such products or materials are encountered during work, Perfect Home Services can discontinue work until regulated or hazardous materials have been removed or hazard or liability is eliminated.
Perfect Home Services is not responsible for any existing non-compliant conditions.
Contest is void where prohibited. Odds of winning depend on the number of qualifying entries received.
Reviews and Certifications
---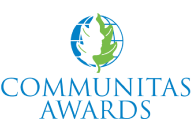 2010 Community Partnership Winner
Bryant Medal of Excellence