Perfect Home Services Oldest Furnace Contest
---
Perfect Home Services will be awarding a FREE Furnace, including installation and warranty, to one lucky winner — PLUS 4 tickets to see a Chicago Wolves hockey game!
---
If your Furnace is replaced by Perfect Home Services between November 27, 2023 and February 28, 2024 and your furnace ends up being the oldest replaced, you'll receive your money back. In addition, we will provide the winner with 4 free tickets for a season-ending Chicago Wolves home hockey game!
---
How to participate:
Call for your FREE estimate today
Have your furnace replaced by Perfect Home Services
Wait until March 2024 to be notified if your furnace was the oldest replaced during the contest period!
Get Your Estimate Today
Call today or schedule online for your FREE in-home estimate on your furnace, and don't forget to ask about our FINANCING options, including 0% APR Financing available for qualified buyers.
Contest Terms:
Participants must have a new furnace installed by Perfect Home Services between 11/27/23 – 2/28/24.
Furnace must be a forced air heating system. Forced hot water/boiler systems are not eligible.
Winner must be at least 21 years of age.
Winner must be the owner of the residential property where the furnace is located and installed. Must be within a Perfect Home Services service area.
Participants must allow Perfect Home Services to do a free system check and equipment estimate to verify working condition and age.
Full Contest Terms & Conditions
---
Plumbing Contractor
License #: 055-041685
Expiration: 09-30-2023
Plumber-Master
License #: 058-186859
Expiration: 04-30-2022
Indiana State Plumbing License
License #: PC11003196
Expiration: 12-31-2023
Reviews and Certifications
---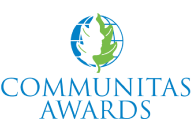 2010 Community Partnership Winner