Frequently Asked Questions
Perfect Home Services is here to help
Have questions? We've got answers.
Absolutely.
We're available by phone 24 hours a day, 7 days a week, 365 days a year, making sure you have someone to turn to no matter when trouble strikes.
We want to make sure you understand exactly what you should expect to pay when you schedule service. That's why we offer free estimates when you go forward with work. Said more simply, if we come out to your home and there's no work performed, we do charge a service charge to cover costs to get to your home.
If we do end up performing any work, this service fee is waived.
We're fully bonded, licensed & insured; offering you peace of mind.
In Illinois, you technically don't need a license to work on heating or cooling equipment. Anyone who wants to cut corners can hire technicians who may not be qualified.
For plumbing, you must be licensed. Our techs that go out to your house are either fully-licensed with the State of Illinois or they're under our Master Plumber license as apprentices. We'll be happy to furnish documents to prove we're licensed.
We think it's important to make sure the people who work on your home's heating & cooling or plumbing system have met our rigorous standards that we uphold every day we're in operation. That's why major brands are happy to work with us.
We're confident in our ability to provide the best possible service. That's why we offer an industry-leading, all-inclusive 10-Year Parts and Labor warranty. When we 
install a heating or cooling system,
 you can be sure you won't have to pay a single penny for any repair services for the first 10 years!  We also offer different warranties for different repairs, to be sure of a warranty, ask the technician when he's at your home and they'll be happy to help.
We believe everyone deserves to be comfortable in their home. That's why we offer a wide range of 
financing options
 for qualified individuals. We also regularly offer 
coupons and deals
.
You don't have to take our word for it. Our former customers are happy to let you know why you should choose our company.
We've managed to stay in business for two and a half decades and counting because we always do right by our customers. As part of the community, we always strive to treat our neighbors with the respect they deserve.
Yes! We do service the entire City of Chicago. Additionally, we serve HVAC and Plumbing services to the Chicago metropolitan area in northeastern Illinois, Chicago and surrounding suburbs.
Appliances such as stoves, refrigerators, washing machines, dishwashers are all examples of household appliances that we can either help hook up or repair existing lines for.
When speaking of the appliances themselves, we do not sell or service any sort of appliance such as the ones listed above.
Perfect Home Services is not a supply house.
We do not offer things such as piping, fittings, replacement parts & units. But, if you're looking to get any sort of repair, service or installation completed by Perfect Home Services, we do source the correct parts/units needed so we can effectively complete the job.
Outside of our air filter replacements for various systems, we just do not sell anything such as what was listed above direct to the public.
Sorry, we do not offer any sort of rental equipment.
Any equipment we have is only authorized to be used by Perfect Home Services technicians.
Each job is 100% unique and as a result of this, we'll mostly likely have to see whatever it is you need replaced, repaired or serviced. We strive to not disappoint our amazing customers which is why we don't give quotes over the phone, as the quote amount will vary drastically from job to job.
For instance, toilet repair, we'd need to know very specific measurements to grasp how much it would be.
Is it leaking? Does it not flush right? Does it keep filling up with water without stopping? Does it make weird noises?
All of this is taken into account before we can accurately give any sort of quote. Which is exactly why we offer free estimates/quotes when we perform the needed repairs.
We do not work on any other A/C or heating systems and/or units that are in any sort of automobile, car, RV, truck or recreational vehicle.
Window A/C units, such as those readily bought at a retail store, we do not service. Often times these units are very hard to repair and/or do not have the replacement parts needed to fix a unit.
Sorry, we do not do trenchless sewer repair at this time. We can, however, do any other types of sewer repairs.
We install, repair, replace & service baseboard and boiler heating systems.
Reviews and Certifications
---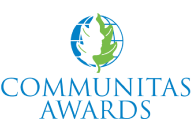 2010 Community Partnership Winner
Bryant Medal of Excellence