Furnace Maintenance Company Helping You Be Prepared for Cold Winters
Furnace Maintenance Services
Your furnace is a major investment. By maintaining it correctly, you'll protect it. Although there are some basic furnace cleaning and upkeep tasks you can complete on your own, it also helps to coordinate with professionals. Our technicians at Perfect Home Services will help you stay on top of maintenance, keeping your furnace in good working order for years.
The Importance of Annual Heating Maintenance
The primary objective of furnace maintenance services is to ensure each component is clean and operating smoothly and efficiently. This process is essential for preventing breakdowns or repairs during the coldest months of winter. 
When each component of your system operates correctly, you save significant money on costly repairs later. The better shape your furnace is in, the more years of reliable service it will provide. 
In addition, a clean furnace is vital for your family's health. Replacing the air filter helps remove pollutants and contaminants from the air in your home.
What's Included in a Furnace Tune-Up?
A furnace tune-up involves everything needed to maintain all components of your heating system. Several of the most critical steps include:
Changing the Filter
Before performing any maintenance tasks, shut off the power and fuel supply. This is a basic safety step. Once you have, you can get started on upkeep.
One of the most important tasks involves replacing the filter. You should do this every three months at least. If the filter gets clogged, the furnace becomes much less efficient. This reduces its life span and increases your energy bills. The owner's manual will provide guidelines for choosing a filter replacement.
Cleaning the Furnace Blower
Refer to your owner's manual to find out how to access and remove the furnace blower fan and motor. Carefully remove them, using a vacuum to remove debris. You might also use a small brush, but be gentle. It's easy to throw a furnace fan off balance.
Keeping the Vents Unobstructed
When performing furnace maintenance, check all associated vents and chimneys. You want to make sure they remain unobstructed. If snow is blocking any outdoor vents during the winter, remove it.
The system will run much less efficiently until you do so.
Inspecting the Belts
Furnace motor belts can endure a lot of wear and tear over the course of a season. If cracked or frayed, the entire system won't work as reliably. Check the belt for signs of damage. If you notice any, consult the manufacturer's recommendations to find out what you should look for when choosing and installing a replacement belt.
Why Choosing a Professional Furnace Maintenance Company Is Important
Once you perform any furnace maintenance tasks, you'll soon realize just how complicated these systems can be. Unless you know a lot about them, it can be easy to miss warning signs of a problem.
By scheduling annual inspections with professionals, you'll be more likely to identify issues you may have overlooked. This allows you to correct them early. If you miss a key sign, your furnace might shut down without warning in the middle of a snowstorm. A professional technician will inspect the system, ensuring that doesn't happen.
Benefits of Partnering With Perfect Home Services for Furnace Maintenance Services
When you partner with Perfect Home Services for furnace repair, installation or maintenance, you know you're choosing one of the region's most experienced and knowledgeable service providers. Our team has decades of combined experience working with many types of heating equipment, including Bryant, Carrier, Lennox and more. 
Customer satisfaction is our highest priority. We provide honest and transparent communication with all our services, keeping you informed of our progress each step of the way.
We stand out from other companies because we exceed the typical service offerings. Our VIP program provides significant cost savings by offering vouchers and gift cards for recurring services. We also provide all VIP members one free plumbing, one free air conditioning and one free furnace tune-up annually.
Browse our current lineup of deals and coupons for even more savings.
Book Your Heating Maintenance Services Today
---
Serving clients throughout the Chicagoland area for more than 30 years, we at Perfect Home Services understand how important your furnace is. That's why we're available by phone 24/7. If you need help developing a maintenance plan, inspecting your system or deciding whether or not it's time to replace it, we can help.
To learn about scheduling furnace maintenance, call us or contact our experts online today.

100% Satisfaction Guaranteed

Free Estimates (Pending We Perform Work)

Background-Checked & Drug-Tested Techs

Special Financing Available
Plumbing Contractor
License #: 055-041685
Expiration: 09-30-2023
Plumber-Master
License #: 058-186859
Expiration: 04-30-2024
Reviews and Certifications
---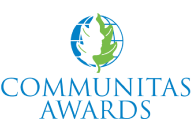 2010 Community Partnership Winner
Bryant Medal of Excellence