Perfect Plumbing, Every Time
Do you need reliable plumbing service in the Chicagoland region?
If so, you need Perfect Home Services. For more than 25 years, our experts have helped people throughout the area unclog drains, fix leaks, repair sewer lines, and much more. Our commitment to quality service is matched by our dependability.
We're available 24/7, working hard to ensure we do the job right the first time, so you don't have to worry about more plumbing problems in the future.
What We Offer
There are many different reasons you may need plumbing service.
That's why we handle a wide range of tasks. Instead of scrambling to find someone who can fix your particular problem, you can rely on one team of experts to address virtually all of your plumbing needs, including the following:
Plumbing Repairs & Installation
Whether it's a burst pipe or a leaky faucet, our team of expert plumbers will identify the cause of the problem, fixing it fast.
We fix clogged sinks, clean drains, repair leaky faucets, and repair or replace pipes, making sure your plumbing system does the job it's designed for. We can also install a new toilet or faucet if you're ready to replace a fixture in the bathroom or kitchen.
Bath & Shower Services
If you need to repair a bathtub or shower, get in touch with us.
We're equipped to address essentially any problem you may encounter. If you decide you're ready to replace your bathtub or shower, we'll handle the task, making sure the new fixture integrates seamlessly with your plumbing system.
Commercial Plumbing
We at Perfect Home Services don't just handle residential plumbing tasks.
We also serve businesses throughout the Chicagoland region. Whether you're installing new pipes or fixtures, fixing a major plumbing issue, or simply looking for upkeep help, we'll ensure you don't lose customers or money because a plumbing problem went unaddressed for too long.
Sewer Services
Your sewer line can get damaged over time. When it does, the potential damage could be major if you don't address it quickly.
That's why we use special equipment to detect leaks. We can fix a damaged sewer line before it causes significant problems, or replace it entirely if the damage is too great.
---
Perfect Home Services has managed to stay in business for more than 25 years because we do right by our customers.
We understand that you rely on your plumbing system and fixtures literally every single day. Whether you're a homeowner or a business owner, you can't afford to let even seemingly minor issues go unaddressed. With our help, that won't be a problem.
We also offer free estimates for our plumbing services (pending you go forward with work), so you can budget accordingly. To learn more about scheduling plumbing service with us, give us a call today!

100% Satisfaction Guaranteed

Free Estimates (Pending We Perform Work)

Background-Checked & Drug-Tested Techs

Special Financing Available
Plumbing Contractor
License #: 055-041685
Expiration: 09-30-2023
Plumber-Master
License #: 058-186859
Expiration: 04-30-2022
Indiana State Plumbing License
License #: PC11003196
Expiration: 12-31-2023
Reviews and Certifications
---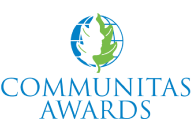 2010 Community Partnership Winner
Bryant Medal of Excellence