Give us a call to fix the issue fast
Kitchen Plumbing Services
You need your kitchen's plumbing to work reliably. You can't cook meals or clean dishes if it doesn't. That's why, if it isn't working well, you need to be sure the people you hire to fix it can do the work fast without sacrificing quality. Getting your kitchen plumbing back in good working order is one thing.
Making sure it continues to work reliably is something else entirely.
At Perfect Home Services, serving the Chicagoland region for two decades and counting, we understand that. It's the reason we respond fast when you need help, doing a thorough job to prevent issues in the future.
What We Offer
There are many components to your kitchen's plumbing system, including the faucet, the sink, the drain, and the pipes they all connect to. Thus, it's helpful to know there's someone you can call who offers a wide range of services. At Perfect Home Services, that's exactly what you'll find. The following are specific ways we can help you:
Kitchen Faucet Installation
Installing a kitchen faucet requires making sure it connects with your plumbing system securely. If it doesn't, you could develop leaks in the future. Hire us, and you can be confident we'll do the job right the first time.
Kitchen Faucet Repair
Sometimes, your kitchen faucet doesn't seem to deliver as much water as it should. Sometimes, the water that does come out is sputtering, pouring from the faucet inconsistently. Sometimes, water may not come out at all.
These are all problems you want to address sooner rather than later. Give us a call as soon as you notice them, and we'll determine the right way to fix the issue.
Sink Replacement
Is your kitchen sink not working reliably anymore?
Would you prefer a new one that matches your new kitchen interior design plans? Either way, you want to make sure it's installed properly. Hire us to swap out your old kitchen sink with a new one.
Sink Repair
Sinks need repairs from time to time.
You could waste money trying to fix yours alone, or you could save yourself from that kind of frustration by hiring our team to do the job instead.
We'll make sure your new sink does the job it was designed for.
Clogged Drain Repair
Don't ignore a clog in your kitchen sink's drain. The water pressure that builds up from it could cause a pipe to burst. This is not the kind of problem you want to face. Repairing the water damage can be expensive.
On top of that, the moisture could seep into your home surfaces, promoting mold growth.
---
With more than 30 years of experience handling kitchen plumbing tasks both big and small, our team at Perfect Home Services is reliable. That's a quality you need whenever someone is working on your kitchen plumbing system. Need service fast? We have phone availability 24/7.

100% Satisfaction Guaranteed

Free Estimates (Pending We Perform Work)

Background-Checked & Drug-Tested Techs

Special Financing Available
Plumbing Contractor
License #: 055-041685
Expiration: 09-30-2023
Plumber-Master
License #: 058-186859
Expiration: 04-30-2024
Reviews and Certifications
---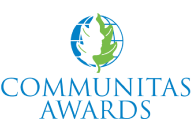 2010 Community Partnership Winner
Bryant Medal of Excellence