Air Conditioner Installation
Finding the right HVAC system for your needs
Air Conditioner Installation Services
An air conditioner is a complicated machine. That's why it's important to get it installed properly. AC units not installed professionally are more likely to operate inefficiently and more prone to breakdowns. Hiring experts to do the job right the first time will save you a lot of money in the long run.
We only install the finest products from Bryant
The Importance of Professional AC Installation
Several potential problems can develop from improper air conditioning unit installation. First, you may end up with the wrong unit for your home. There are numerous types of systems available, including central air conditioners, split systems and ductless mini-splits.
Different units may also use different amounts of energy. By working with a professional from the start, you're more likely to get the ideal system for your needs. They'll provide advice to help you better understand your options.
They'll also install it correctly, helping you avoid problems like the following:
Blockages and Leaks
AC systems can develop blockages. Ductwork can leak. When this happens, the system must use more energy and run much longer in order to cool your home. This results in high energy bills and increases the likelihood that the system will break down prematurely. 
Technicians who follow correct installation procedures know how to identify and address these issues before they cause significant problems.
Incorrect Refrigerant Levels
Different air conditioning units require different refrigerant levels. Using the wrong amount tends to waste energy and money. That's another reason to trust professionals. They have the expertise necessary to correctly determine what level of refrigerant is right for your system.
Improper Cooling Loads
The odds are that not every room in your home is the same size. That means the cooling loads tend to vary throughout different sections of the home. The cooling load refers to the amount of heat energy the system must remove from a given space in order to maintain your preferred temperature. 
Thus, the ideal system output will vary from room to room. Professionals know how to make the necessary adjustments during the installation process to ensure the system cools each room effectively without wasting energy.
Understanding the Installation Process
The air conditioner installation process is different for each system and circumstance. For example, if you're replacing an old system with a new one of the same type, the technicians will first remove the old equipment, then install the new equipment in its space, assuming the size is relatively the same.
However, if you're getting a new type of unit, they may need to add certain features. For example, if your previous air conditioning unit was ductless, but you're switching to a system that requires ductwork, the ducts will have to be installed first before the system can be.
Or, perhaps you're switching to a split system that has outdoor components. If you didn't have this type of system before, the pad for the equipment must first be installed.
Generally, however, the process involves these steps:
1. Sealing the Ductwork
Again, leaky ductwork reduces the effectiveness of a system. That's why, when installing a new unit that connects to ducts, the technicians will seal the ductwork thoroughly. Don't assume you can do this yourself with duct tape. Professional installers know how to identify leaks you might miss, and they have the tools to seal them properly.
2. Adjusting Airflow
After calculating the cooling load, which helps a technician choose the right unit for your home, they'll refer to the manufacturer's airflow rate recommendations. Adjusting the airflow to the correct rate is critical. If it's too low, the system won't cool your home effectively. If it's too high, you'll waste a lot of energy.
3. Adding Refrigerant
This is another instance in which an experienced technician will use the manufacturer's specifications to determine the amount of refrigerant your system needs. Cooling capacity and system efficiency diminish when the wrong amount of refrigerant is used. Because refrigerant can cause skin irritation and other problems, trust a professional with this step. They'll perform it safely.
Benefits of Choosing Professional Air Conditioning Installation
Several advantages of choosing a professional AC installation company include:
Accurate measuring and sizing: A skilled technician will ensure your air conditioner's size and power levels meet your space's cooling requirements before installation. The team at Perfect Home Services will handle all the small details, from examining the ductwork and checking the refrigerant lines to ensuring your new system runs smoothly upon installation.
Increased efficiency: Proper sizing, accurate seals and the correct electrical connections go a long way in energy efficiency. Choosing a professional gives you the peace of mind of knowing a trained technician handled the installation correctly.
Comprehensive warranties: A warranty protects you from potential breakdowns that sometimes result from using a non-qualified installer. Warranties from Perfect Home Services cover parts and labor for your first 10 years of ownership.
Advantages of Partnering With Perfect Home Services
Accurate installation and increased energy savings are only a few benefits of choosing a professional air conditioning installer. When you partner with Perfect Home Services, you'll experience additional advantages like:
Technical expertise: With decades of combined experience installing various brands of air conditioners, our installation professionals are the most technically sound in the Chicagoland region.
VIP membership program: When you sign up for our VIP program, you'll earn discounted rates and other special perks, including gift cards, vouchers and free tune-ups.
Flexible financing: We provide flexible financing options to meet the needs of nearly any budget. We also offer coupons and deals throughout the year for even more savings.
How We're Different
Ready to replace your AC unit? Our air conditioner installation technicians at Perfect Home Services will handle the job with professionalism and care. We've served homeowners throughout the Chicagoland area for over 30 years, staying in business that long by treating our clients with respect.
Book Your AC Installation Services Today
---
Contact our professionals today to schedule air conditioning installation services. When you choose Perfect Home Services, you know the job will get done right the first time. We'll stand by your side throughout each process, from selecting the ideal system for your home to helping you establish an effective preventive maintenance routine.

100% Satisfaction Guaranteed

Free Estimates (Pending We Perform Work)

Background-Checked & Drug-Tested Techs

Special Financing Available
Plumbing Contractor
License #: 055-041685
Expiration: 09-30-2023
Plumber-Master
License #: 058-186859
Expiration: 04-30-2024
Reviews and Certifications
---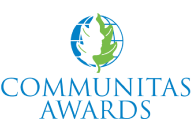 2010 Community Partnership Winner
Bryant Medal of Excellence