If you need a new sewer line, you'll also need professional help installing it
Sewer Line Replacement Services
Do you need a new sewer line?
If so, get in touch with the sewer line replacement pros at Perfect Home Services.
We're available 24/7 to respond to your needs. We also offer sewer camera inspections and sewer line repair services. With our help, you'll know the cause of your plumbing issue, and whether it's time to replace the entire sewer line.
When Replacing Your Sewer Line Is Needed
Knowing when it's time to schedule sewer pipe replacement service isn't always easy. Often, you may notice a minor plumbing issue.
If the professionals aren't able to detect a problem with your pipes, they'll look for a problem in the sewer line. Some issues can be simply addressed by repairing the line, while others may be good reasons to install a new one altogether.
These include the following:
Major Damage
Do you have any trees near your sewer line?
If so, their roots can grow into it over time. Sometimes, the damage they cause is only minimal.
Other times, it can be major, destroying enough of the line that you're better off replacing it entirely.
Age
Depending on where you live and what kind of material was used for your sewer line pipe, it may be beyond its anticipated lifespan.
Over time, the constant pressure of water erodes the line. This can cause substantial damage. Fixing all of it may not be cost-effective in these instances. It's often smarter to simply install a new line.
Extending the Lifespan
If a plumber identifies an issue with your sewer line, they might also realize that it's getting close to the age where it will start wearing down more consistently.
Thus, instead of repairing the problem now and waiting for another one to arise, you might be better off simply replacing your current sewer pipe with a new one.
It will last longer than your current pipe, offering you peace of mind and saving you money in the long run.
Why Professional Help is Important
Obviously, excavating a sewer line to replace it is a difficult task that requires experience.
On top of that, local codes will almost definitely restrict where and when you can dig. This is by no means the type of job you can handle on your own. If you need a new sewer line, you'll also need professional help installing it.
Qualified experts will ensure its properly sealed and protected, guarding against future issues.
---
At Perfect Home Services, serving the Chicagoland area for two and a half decades and counting, our sewer line replacement team will assess your needs and offer a free estimate (pending we perform work) before moving forward with any work.
Again, there may be instances in which you only need to repair the line. We'll handle that job. However, if you need to replace it, we'll do that too, helping you avoid plumbing issues and unnecessary long-term expenses.

100% Satisfaction Guaranteed

Free Estimates (Pending We Perform Work)

Background-Checked & Drug-Tested Techs

Special Financing Available
Plumbing Contractor
License #: 055-041685
Expiration: 09-30-2023
Plumber-Master
License #: 058-186859
Expiration: 04-30-2022
Reviews and Certifications
---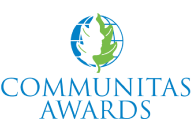 2010 Community Partnership Winner
Bryant Medal of Excellence