To schedule emergency plumbing service, call us today!
Emergency Plumbing Services
Plumbing problems can strike without warning. Unfortunately, if you don't address them quickly, they can cause even more damage. That's why it's important to have the number of an emergency plumber you can call anytime in your area.
You'll save a lot of money in the long run when you can contact someone to fix the problem right away. With help from the emergency plumbing team at Perfect Home Services, you're much more likely to avoid the extra expenses you might incur if you don't correct the issue immediately.
Reasons to Call an Emergency Plumber
Although you should work hard to address and all plumbing issues as soon as you notice a problem, some are more urgent than others. For example, while a leaky faucet can certainly waste a lot of water (and money) over the course of the week, it's not likely to cause any serious damage right away. Other issues, however, should be addressed immediately.
If any of the following problems strike, contact our plumbing team as soon as possible.
Burst Pipes
Pipes can burst in the colder months as a result of the freeze-thaw cycle. They can also burst if water pressure builds up due to a blockage. That's a good reason to schedule plumbing service if your drains are clogged.
A burst pipe can cause major water damage. The sooner you fix the problem, the better your odds of minimizing the damage.
Sewer Backups
If there's a blockage or similar problem in your sewer system, it can result in sewage water backing up into your home. This doesn't just cause water damage; it can also expose household occupants to potentially harmful bacteria.
Leaking Water Heater
A leaking water heater qualifies as an emergency plumbing situation because, along with wasting a lot of water, it could damage the surrounding area. This moisture may soak into your floors or walls. If it does, mold can develop.
This could make your home very uncomfortable for people allergic to it.
Malfunctioning Faucets
There are several reasons why a faucet may stop working. One of the leading causes could be a damaged component like an internal O-ring. Another reason might be a pressure problem with your home's primary water supply.
Unfortunately, until you address the problem, you probably won't be able to use that faucet. Contact a plumber so they can take a closer look. Because there are a number of potential causes for this issue, you want to make sure it doesn't indicate a more substantial problem.
Choosing a Licensed Emergency Plumbing Company Is A Must
According to the Illinois Department of Public Health, individuals who install, repair or inspect plumbing systems must have a license. To obtain a license, an individual must pass a state exam and work under a licensed plumber as an apprentice for a specific period. Perfect Home Services is a fully licensed and insured contracting company, so you can trust our services.
Although cutting corners to save money with an unlicensed repair person may be tempting, hiring a skilled professional plumber from Perfect Home Services ensures your property stays protected.
Benefits of Choosing Us for Emergency Plumbing Services
When you select Perfect Home Services as your emergency plumber, you know we'll do the job right the first time, whether you have an issue in your basement, laundry room, kitchen or bathroom. Our professionals have years of experience working on nearly any plumbing system, appliance or device. We believe in honest and transparent communication, keeping you up-to-date with our project progress each step of the way.
Our VIP program offers more benefits for our regular clients by providing free tune-ups, gift cards and vouchers for recurring services. We also feature various deals and coupons that deliver even more savings, and our finance department offers a wide range of payment options for qualified individuals. 
Contact Perfect Home Services for Emergency Plumbing Today
---
At Perfect Home Services, our client service is available 24/7 to respond to the needs of people throughout the Chicagoland area. With over 30 years of experience, we'll take care of your plumbing issue perfectly, reliably, and efficiently. Call our professionals immediately to arrange an emergency appointment!

100% Satisfaction Guaranteed

Free Estimates (Pending We Perform Work)

Background-Checked & Drug-Tested Techs

Special Financing Available
Plumbing Contractor
License #: 055-041685
Expiration: 09-30-2023
Plumber-Master
License #: 058-186859
Expiration: 04-30-2024
Reviews and Certifications
---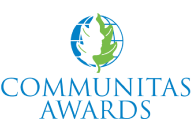 2010 Community Partnership Winner
Bryant Medal of Excellence