To schedule emergency service, call us today!
Emergency Plumbing Services
Plumbing problems can strike without warning. Unfortunately, if you don't address them quickly, they can cause even more damage.
That's why it's important to have the number of a 24 hour plumber in your area.
You'll save a lot of money in the long run when you can contact someone to fix the problem right away. With help from the emergency plumbing team at Perfect Home Services, you're much more likely to avoid the extra expenses you might incur if you didn't correct the issue immediately.
Reasons to Contact Perfect Home Services for Plumbing Emergencies
Although you should work hard to address and any all plumbing issues as soon as you notice a problem, some are more urgent than others. For example, while a leaky faucet can certainly waste a lot of water (and money) over the course of the week, it's not likely to cause any serious damage right away. Other issues, however, should be addressed immediately.
If any of the following problems strike, contact a 24 hour plumbing team as soon as possible.
Burst Pipes
Pipes can burst in the colder months as a result of the freeze-thaw cycle. They can also burst if water pressure builds up as a result of a blockage. That's a good reason to schedule plumbing service if any of your drains are clogged.
A burst pipe can cause major water damage. The sooner you fix the problem, the better your odds of minimizing the damage.
Sewer Backups
If there's a blockage or similar problem in your sewer system, it can result in sewage water backing up into your home. This doesn't just cause water damage; it can also expose occupants of the household to potentially harmful bacteria.
Leaking Water Heater
A leaking water heater qualifies as an emergency plumbing situation because, along with wasting a lot of water, it could damage the surrounding area. This moisture may soak into your floors or walls. If it does, mold can develop.
This could make your home very uncomfortable for people who are allergic to it.
Malfunctioning Faucets
There are several reasons why a faucet may stop working.
Unfortunately, until you address the problem, you probably won't be able to use that faucet. Contact a 24 hour plumber so they can take a closer look. Because there are a number of potential causes for this issue, you want to make sure it doesn't indicate a more substantial problem.
---
At Perfect Home Services, our client service is available 24/7 to respond to the needs of people throughout the Chicagoland area. With over 30 years of experience, we'll take care of your plumbing issue reliably and efficiently.

100% Satisfaction Guaranteed

Free Estimates (Pending We Perform Work)

Background-Checked & Drug-Tested Techs

Special Financing Available
Plumbing Contractor
License #: 055-041685
Expiration: 09-30-2023
Plumber-Master
License #: 058-186859
Expiration: 04-30-2022
Indiana State Plumbing License
License #: PC11003196
Expiration: 12-31-2023
Reviews and Certifications
---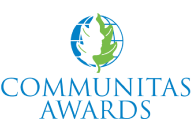 2010 Community Partnership Winner
Bryant Medal of Excellence