Year-Round Comfort is What We Do Best
Winters can get frigid in the Chicagoland region. That is why it's important to ensure your home has a reliable furnace! If yours should ever stop working, or if you're ready to replace your existing furnace with a newer one, our experienced team at Perfect Home Services is here to help.
With over 30 years of experience serving people like yourself in the Chicagoland area, we know how tough winters can be for many families. That's why we offer total peace of mind thanks to our expertise and knowledge of heating systems.
Join our VIP Membership Club and save on all your heating, cooling and plumbing needs or stay connected to us through helpful FAQ pages.
Get in touch with us for a free estimate!
Types of Residential Heating Services We Offer
You can always feel at ease knowing that our emergency heating services and VIP Membership Club are here to keep you warm during the coldest nights. 
Perfect Home Services is the place for all your heating needs. We specialize in solving any and all HVAC furnace service problems quickly and effectively, so you don't have to worry about hunting around when something goes wrong. Whether you need installation, maintenance or repair work, we do it all!
Here are some of the services we offer:
Furnace Replacement
There are many reasons you may choose to install a new furnace in your home at some point. Is your existing unit old and has been breaking down a lot recently? Maybe you want something more efficient than what you're currently using.
Whatever the reason, we'll do it all—from installing your new system to removing your current one. And don't worry—we'll also help with decision-making regarding which kind of HVAC furnace service will work best with everything already installed inside your house!
Furnace Repair
A furnace can stop working for many different reasons. When this happens, you cannot stay warm in your home until the issue is resolved. This is why it's important to contact us when you notice a concern, even if it seems small—something that may seem insignificant might turn out to be more significant down the line. 
Our Perfect Home Service technicians will identify the source of the problem and resolve it quickly.
Furnace Maintenance
Did you know that maintaining a furnace will help you save money? Careful care of your system can avoid breakdowns and optimize efficiency, leading to lower energy bills. Let the professionals at Perfect Home Services help you. Whether you need an annual inspection scheduled or just want some advice on how best to take care of your machine, we'll be happy to assist with all your HVAC furnace service needs.
Emergency Heating and Furnace Service
Problems with your furnace and HVAC unit often occur when you least expect them. At Perfect Home Services, we understand the importance of having a company available to handle all your urgent repair needs. That's why we are available by phone to cover all your emergency requirements 24 hours a day, seven days a week.
Many furnace emergencies become evident with loud noises or your system shutting down entirely. Addressing these needs right away is critical for preventing the costly expenses that come with the prices of added parts and labor.
Benefits of Choosing Perfect Home Services as Your Furnace Repair Company
When you select Perfect Home Services for furnace repair, maintenance or installation, you'll partner with one of the most reputable and knowledgeable service companies in the Chicagoland region. Our technicians have decades of combined experience working with some of the industry's most popular heating equipment, from Bryant and Lennox to Carrier and Trane. We also believe in open and honest communication for each HVAC project we undertake.
Our VIP memberships offer additional perks for recurring services, including free tune-ups and vouchers for your future HVAC requirements. We also offer various coupons and deals that provide further cost savings. Additionally, we work with several different financial companies to help create a customized payment plan based on your household's unique budget. 
How Does Perfect Home Services Stand Out?
---
For over two decades, Perfect Home Services has done right by our clients. With no hidden fees and customer service available 24/7 — it doesn't matter if your furnace breaks down in the middle of winter or anytime during the year; we're on hand to get it back up and running as soon as possible.
Give us a call or request service online!

100% Satisfaction Guaranteed

Free Estimates (Pending We Perform Work)

Background-Checked & Drug-Tested Techs

Special Financing Available
Plumbing Contractor
License #: 055-041685
Expiration: 09-30-2023
Plumber-Master
License #: 058-186859
Expiration: 04-30-2024
Reviews and Certifications
---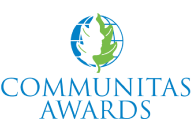 2010 Community Partnership Winner
Bryant Medal of Excellence