Utility Sink Installation
If you need a new utility sink, get in touch with the professionals at Perfect Home Services
Utility Sink Installation Services
A utility sink can be a very useful addition to any home. However, installing one requires some degree of plumbing expertise.
That's why it's a smart idea to hire professionals who know how to install a sink perfectly. With help from our team at Perfect Home Services, you can be sure your new sink will work reliably and consistently for a long time.
How to Install a Utility Sink in Your Home
Utility sinks differ slightly from typical bathroom or kitchen sinks.
The primary difference is the size of the basin. Utility sink basins are much larger than other sinks. Thus, they can be used for laundry tasks, cleaning large items (like gardening tools), and other tasks that require a large basin.
The following are key steps in the installation process:
Connecting Pipes
Before doing any work, turn off the water supply to the pipes.
When connecting drain and vent pipes to the new sink, you'll have to determine which is which. Once you know which is the drain pipe, you'll use a hacksaw to cut it at the spot where you'll attach the pipes. Apply PVC cement to the inside of a wye fitting and attach it to the pipe end. Repeat this process with the vent pipe.
For the water supply lines, you'll have to use tee fitting and solder the connections together.
These are all difficult processes, another good reason to hire a professional to install your laundry room sink.
Assembling the Plumbing
When the sink is in place, you'll use PVC pipe to attach the P trap to the drain pipe.
During this step, you might also need to use plumber's putty to secure the faucet to the sink if these components aren't yet assembled. You'll also have to follow the directions for attaching the water supply pipes to the faucet. Following the manufacturer's instructions perfectly during this stage is essential, otherwise you may develop leaks or other problems that could result in costly damage.
Testing the Sink
Once all the connections are made, turn the water supply back on. Test the water from each faucet, looking for signs of leaks. If all directions were followed perfectly, the sink should work.
Why Installing a Utility Sink Should be Left to the Professionals
You need to do some relatively complicated plumbing work to properly install a new utility sink.
Just the simple act of determining where to saw the pipes can be challenging for someone with limited experience. You could cause unnecessary damage if you're not familiar with this type of work.
Additionally, if you don't properly seal all connections, you'll likely develop leaks later on, which can result in water damage and mold growth. This is much less likely to occur if you hire professionals to install the sink.
Turn to Perfect Home Services for All Your Plumbing and Sink Needs
---
With more than 30 years of experience serving the Chicagoland area, we've cultivated a positive reputation based on our client-centric approach. We offer free estimates (pending we do work), we're glad to answer your questions, and we're available by phone 24/7 if you ever need repairs.

100% Satisfaction Guaranteed

Free Estimates (Pending We Perform Work)

Background-Checked & Drug-Tested Techs

Special Financing Available
Plumbing Contractor
License #: 055-041685
Expiration: 09-30-2023
Plumber-Master
License #: 058-186859
Expiration: 04-30-2024
Reviews and Certifications
---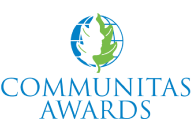 2010 Community Partnership Winner
Bryant Medal of Excellence