Air Purification Services
Offering Service Tailored to Your Home
Air Purification Services
The quality of your indoor air affects both your comfort and your health. That's why we recommend installing an air purifier through a professional air purification service. These systems will help you ensure the amount of dust and debris circulating throughout your home is minimal. 
To equip yourselves with a new one or to repair an existing air purifier, get in touch with Perfect Home Services. We'll be sure to offer the ideal solution for your needs.
Signs You Need an Air Purifier in Your Home
These are the common signs that indicate it may be time to install a whole house air purifier:
Persistent sneezing: Continuous sneezing can be attributed to the presence of dust, pollen or pet dander in the air, which an air purifier can combat.
Stale and stuffy air: Air purifiers can improve air quality in poorly ventilated areas where the air smells or has become stuffy.
Excessive dust: Installing a whole house air purifier can reduce the risk of dust buildup and dust mites.
Visible mold growth: An air purifier can prevent the spread of mold spores, which can lead to respiratory infections if inhaled.
Asthma and allergies: If anyone in your family suffers from asthma or allergies, installing an air purifier can alleviate symptoms by providing cleaner air to breathe.
Benefits of Whole House Air Purifier Installation Services
Air purifiers do more than improve the air quality in your home. They can play a vital role in the following ways:
Decrease the risk of allergies
Alleviate asthma symptoms
Reduce the risk of airborne viruses and bacteria
Minimize pollutants, such as dust, pollen and pet dander
Dissipate smoke
Limit mold spore transmission
Remove unpleasant odors
Improve ventilation
Our Air Purification Services
The right air purification system for each home varies on a case-by-case basis.
That's why we offer services tailored to your situation. We work efficiently, but we also take our time to ensure your air purification system is optimized for your home.
Specific services we offer include:
Whole House Air Purifier Installation
Installing an air purifier is a complicated process. It's essential to hire experienced and skilled technicians for this job. If the system isn't installed correctly, it may stop working without warning, or it may not work as effectively as it should.
We'll ensure these aren't the kinds of problems you have to deal with. Whether you've chosen an air purifier yourself or you need help selecting one, we'll provide your home with a system designed to keep your indoor air as free from contaminants as possible.
We'll also offer maintenance tips to keep your system in great shape throughout the year.
Whole House Air Purifier Repair
Don't worry if your air purifier ever does stop working. We're available by phone 24/7, offering reliable repair services designed to address your immediate needs. Our technicians are thoroughly familiar with these systems.
They can quickly identify the cause of a problem, solving it fast and helping you stay comfortable and healthy in your home.
Your Reliable Air Purification Service Provider
Let the experts at Perfect Home Services install and repair your whole house air purification system. When you choose our highly skilled service and installation team, you receive the best in service delivery and quality equipment and benefit from these industry-leading offerings:
Customer satisfaction guarantee: We guarantee 100% customer satisfaction, working with you to ensure your installation or repair is perfect.
Premium maintenance program: Join our VIP Program to receive scheduled preventive maintenance, services and repairs at discounted rates, including free annual tune-ups and other perks.
State regulation compliant: We are a fully licensed and insured service provider, compliant with local and state business requirements.
24/7 client services: You can reach our client service team 24/7, 365 days a year, for assistance with an emergency, schedule a service or ask a question.
Comprehensive expertise: Perfect Home Services has been Chicagoland's go-to HVAC and plumbing service provider for over three decades, giving us a wealth of knowledge and expertise in our field.
How Perfect Home Services Is Different
---
We've been serving the Chicagoland area for more than 30 years. We believe we're part of the community, and as such, we treat you like a neighbor should be treated. That means free estimates (pending that we perform work), honest answers to your questions and the willingness to respond quickly when you need service immediately. For more information, give us a call today or schedule service online!

100% Satisfaction Guaranteed

Free Estimates (Pending We Perform Work)

Background-Checked & Drug-Tested Techs

Special Financing Available
Plumbing Contractor
License #: 055-041685
Expiration: 09-30-2023
Plumber-Master
License #: 058-186859
Expiration: 04-30-2024
Reviews and Certifications
---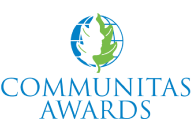 2010 Community Partnership Winner
Bryant Medal of Excellence