Pipe Leak Detection and Repair
Get in touch with water leak detection professionals as soon as possible
Pipe Leak Detection and Repair Services
A leak can waste a lot of water if you don't address it quickly. It can also result in water damage, mold growth and numerous other problems. Unfortunately, while leaking faucets are easy to identify, a leak deep within your plumbing system is very hard to find without professional tools.
That's why it's critical to contact a water leak detection professional as soon as possible if you think you have a pipe leak. At Perfect Home Services, we use tools and methods designed to find leaks easily, enabling us to fix them quickly and accurately.
Signs You May Need a Plumber for a Pipe Leak
Some leaks are easy to detect on your own. You'll likely notice a dripping faucet, leaky toilet or leaking hot water heater. On the other hand, if you don't keep an eye out for certain key warning signs, you might not realize that you have a leak in your plumbing system, where it's not visible to the naked eye.
That's why it's important to familiarize yourself with the signs of an issue. Get in touch with an expert if you notice any of the following:
High Utility Bills
Because leaks can waste a lot of water, your bills will go up if you don't fix them immediately. If your water bills are surprisingly high, contact a plumber. They'll take a closer look at your system, determining the cause of the problem.
Water Stains
Regularly inspect your ceilings and walls for signs of water damage or stains. Although these stains can result from other issues like deteriorating roof shingles, they often indicate a pipe leak. Even if you don't notice stains, you might notice other warning signs, such as peeling wallpaper.
Mold and Mildew
Moisture allows mold to thrive. When your pipes leak, mold starts to develop as the moisture seeps into the walls. This can cause major health problems for anyone with a mold allergy.
If you see signs of mold growth, or if you notice a mildewy smell around a certain area of your home, contact a plumber before the problem gets worse.
Emergency Pipe Repair and Plumbing Services
Pipe leaks typically strike without warning, so hiring a professional plumber to identify the source and remedy the issue quickly is critical for preventing severe property damage and high utility bills. For these reasons, Perfect Home Services offers emergency services to handle pipe leaks and other urgent plumbing needs.
Addressing emergency pipe leaks when you first notice them saves you a lot of money in parts and labor later. If you detect a leak that significantly impacts your plumbing system's operation, call our team immediately, we are available by phone 24/7. We have licensed plumbers who can fix your leak and get your system running smoothly in no time.
Why Choosing a Professional for Pipe Leak Repair Is Important
Professionals have access to tools that allow them to detect the source of a leak accurately, even if it's located in parts of your plumbing system that aren't immediately visible.
The sooner you know where a leak is, the sooner you can fix it. Of course, accessing the leak itself can be difficult.
You need to hire qualified experts who know how to address these issues without causing additional damage to your home. Trusting professionals will save you a lot of money in the long run.
Benefits of Choosing Perfect Home Services for Pipe Leak Detection and Repair
The plumbers at Perfect Home Services have years of experience helping with plumbing issues, including detecting pipe leaks. We use advanced tools and techniques to identify the source of your leak and repair the problem quickly and efficiently. When you hire us, you can trust that we'll resolve the issue.
Other advantages you'll enjoy when choosing our leak repair services include the following:
Great VIP incentives: Selecting a Perfect Home Services VIP membership allows you to save on recurring products and services through vouchers, gift cards and free tune-ups.
Honest communication: Our plumbers will inform you of your project's progress throughout each step, discussing all parts and labor costs upfront.
Flexible financing: We offer various payment options for qualified individuals, enabling you to tailor a plan specific to your household's budget. 
Schedule Your Water Leak Detection and Pipe Leak Repair Service Today
---
If you need water leak detection services, get in touch with our team at Perfect Home Services. We've served people like you for over 30 years, cultivating a positive reputation throughout the Chicagoland region by offering consistent, reliable service. Call us or contact our professionals online today to schedule an appointment.

100% Satisfaction Guaranteed

Free Estimates (Pending We Perform Work)

Background-Checked & Drug-Tested Techs

Special Financing Available
Plumbing Contractor
License #: 055-041685
Expiration: 09-30-2023
Plumber-Master
License #: 058-186859
Expiration: 04-30-2024
Reviews and Certifications
---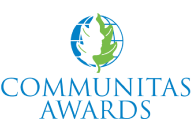 2010 Community Partnership Winner
Bryant Medal of Excellence