Get in touch whenever you need faucet service of any kind
Odds are good you use your home's faucets multiple times a day, every single day. Thus, it's very important to make sure they're always working properly.
Even issues that may seem minor, like a leaking faucet, could actually result in more trouble down the line if you don't address them fast. At Perfect Home Services, serving the Chicagoland region for more than 30 years, you'll find experienced professionals who are dedicated to making sure your faucets work consistently and reliably.
Faucet Services We Offer Chicagoland Residents
We don't believe you should be forced to look for a new company to help you every single time you need a particular service. We believe in thoroughly and comprehensively serving all our customers' needs.
Specific faucet services we offer include the following:
Sink Faucet Repair
A faucet can stop working in several ways and for several reasons. Maybe it's leaking, resulting in high water bills and the potential for water damage. Maybe it isn't delivering much water.
Perhaps it almost works, but the water flows through it inconsistently. These issues could often indicate a more substantial problem with your overall plumbing system. That's why it helps to hire experienced professionals when your faucet needs to be repaired. Our team at Perfect Home Services will identify the cause of the problem fast, helping you get your faucet back in good working order as soon as possible.
We can also offer maintenance tips, helping you avoid these types of problems in the future.
Sink Faucet Replacement
Is your faucet old, and breaking down more often than you'd like?
Rather than wasting time and money constantly repairing it, you may be better off replacing it entirely. Additionally, even if the faucet technically is working as it should, you might simply want to install a new one in order to change the overall interior design of a kitchen or bathroom.
Regardless of exactly why you decide to replace your faucet, doing so is a complicated task.
If it isn't installed properly, it may stop working sooner than expected. By hiring our experts at Perfect Home Services to replace your faucet, you won't have to worry about these types of problems.
Choose Perfect Home Services to Repair or Replace Your Sink Faucet
---
Do you know how you stay in business for two and a half decades and counting? By prioritizing customer satisfaction.
Offering 24/7 phone availability and free estimates (pending we go forward with work), we at Perfect Home Services are the ones to turn to when you need any kind of faucet service in the Chicagoland area.

100% Satisfaction Guaranteed

Free Estimates (Pending We Perform Work)

Background-Checked & Drug-Tested Techs

Special Financing Available
Plumbing Contractor
License #: 055-041685
Expiration: 09-30-2023
Plumber-Master
License #: 058-186859
Expiration: 04-30-2024
Reviews and Certifications
---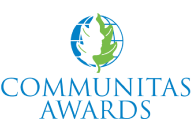 2010 Community Partnership Winner
Bryant Medal of Excellence