We know how to address the problem fast when cold Illinois winters strike
Frozen Pipe Repair Services
During the colder months of the year, the water within your plumbing pipes may freeze. When this happens, the ice puts pressure on the water pipes. If left unaddressed, this pressure can result in major leaks.
You'll waste water, and you may have to spend money repairing any portions of your home that were damaged as a result. That's why you should contact Perfect Home Services whenever you need frozen pipe repair. With over 30 years of experience serving clients throughout the Chicagoland area, we know how to address this problem fast when cold Illinois winters strike.
What You Should Do if Your Pipes Freeze
If your pipes are frozen, shut off the water supply immediately. This reduces the amount of pressure put on them. 
Once you've taken this step, contact a professional. They may suggest taking additional steps to thaw the pipes before they leak or burst.
You should also contact a professional ahead of time if it seems the water flow is slowing down. This could indicate it's starting to freeze. One of our experts will help you take steps to prepare if it does.
How to Prevent Your Pipes From Freezing
Obviously, you're better off if you can avoid frozen pipes in the first place.
The following tips will help you keep pipes from freezing. Our team is also on hand if you need assistance winterizing your home before the cold season. Coordinating with us ahead of time could save you a lot of money in the long run.
Insulate Your Pipes
Anywhere a pipe is exposed to the cold or is otherwise located in an unheated or poorly-insulated section of the home, insulate it. You can purchase insulation designed specifically for this purpose at most hardware stores. Prepare early, identifying areas of your home where you'll need to insulate pipes when winter begins.
By planning early, you can gather all the materials you need ahead of time, instead of scrambling to insulate your pipes at the last minute.
Drain Your Outdoor Water Fixtures
Outdoor water and plumbing fixtures are going to be much more exposed to cold temperatures during the winter than any indoor fixtures will be. Drain them completely before temperatures start to drop below freezing.
If any inside water valves serve outside hose bibbs, shut them down, too. Keeping water out of these fixtures over the course of the season reduces the chances of water pipes freezing.
Keep the Heat Running
During the colder months of the year, it's a good idea to ensure the temperature within your home is always above 55 degrees Fahrenheit. If you're worried about wasting money by running your HVAC equipment all the time, we at Perfect Home Services will gladly equip you with a more efficient system than the one you currently use.
The Importance of Choosing a Professional Plumber for Frozen Pipes
Although some homeowners try to solve severe cases of frozen pipes themselves, it's much safer to consult a professional before trying any do-it-yourself remedy. While solutions like space heaters and hair dryers sometimes offer temporary fixes, they don't prevent the issue from reoccurring. In some cases, many of these solutions can even lead to a burst pipe or other damage to your home's plumbing system.
A professional plumber like Perfect Home Services can make suggestions and provide services that help solve your issues in the long term. 
Benefits of Choosing Perfect Home Services for Frozen Plumbing Pipe Repairs
When you contact Perfect Home Services to repair your frozen pipes, you'll partner with a professional team with decades of combined experience handling the most challenging home plumbing issues. We do more than just fix the problem — we'll help you take the most practical, cost-efficient measures to prevent the issue from happening again. Hiring us as your plumber means knowing we'll do the job correctly the first time.
On top of offering the region's most dependable plumbing services, we rise above the competition by providing additional perks to our clients. Our VIP membership program features free HVAC tune-ups and vouchers for discounted recurring services. We also offer numerous deals and coupons each season, providing extra savings on many of our services.
Additionally, our finance department can help customize payment plan options for qualified households.
Contact Perfect Home Services About Frozen Pipe Repair Today
---
At Perfect Home Services, we've spent over 30 years serving people throughout the Chicagoland area.
Our commitment to your satisfaction is why we've managed to stay in business that long. On top of that, we're available by phone 24/7. If your pipes ever freeze, we're on hand to help prevent further damage. 
We're also happy to help you prepare before temperatures drop. Book an appointment online or call our experts today to schedule your pipe insulation service.

100% Satisfaction Guaranteed

Free Estimates (Pending We Perform Work)

Background-Checked & Drug-Tested Techs

Special Financing Available
Plumbing Contractor
License #: 055-041685
Expiration: 09-30-2023
Plumber-Master
License #: 058-186859
Expiration: 04-30-2024
Reviews and Certifications
---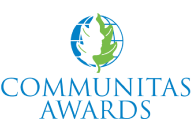 2010 Community Partnership Winner
Bryant Medal of Excellence