An Efficient Way to Keep Your Home Warm
Ductless Heat Pump Services
A ductless heat pump may be ideal for your goals. As part of a ductless mini-split AC system, this type of heat pump doesn't take up much space, and could help reduce your energy bills, saving you a lot of money in the long run.
Our professionals at Perfect Home Services will install it, and even help you find the right system for your needs if you're not sure which to choose.
The Perks of a Ductless Heat Pump
Ductless heat pumps are typically part of an overall mini-split system, which also offers air conditioning features.
These types of systems don't require you to install new ductwork if there isn't any currently in place. They're especially popular in homes where non-duct heating systems are already being used. They allow for greater efficiency, without requiring a homeowner to incur the costs of installing new ducts first.
As with all ductless mini-split systems, they tend to consist of wall-mounted units (each unit generally heats a specific room) that connect to outdoor equipment.
To better understand why this option might be right for your needs, consider the following advantages a ductless heat pump offers:
Heat Your Home in Zones
Again, the wall-mounted units these systems consist of allow users to heat individual rooms, instead of the entire home.
This is ideal if you want to save money by only heating certain areas of the house at a time. They also allow you to set different temperatures in different rooms. This may be a useful feature if various members of the household prefer different settings.
Easier Installation
Because you don't need to add new ductwork to accommodate these systems, installing them is a fairly simple process. The technicians first install the outdoor equipment (they may be able to place it on an existing pad if your current system already has some outdoor equipment). Then, they simply run the necessary connections through very small holes to each wall-mounted unit.
You don't need to make major changes to your home to make a system like this work.
Avoids Unnecessary Energy Loss
Many heating systems lose a substantial amount of energy within a home's ductwork each year.
That's not the case with a ductless mini-split system. They optimize your energy usage, resulting in lower bills. This could also help you reduce your carbon footprint, which may be important to you and your family.
---
When you choose Perfect Home Services to install your ductless heat pump, you're in the hands of professional technicians who've served clients throughout the Chicagoland area for more than 30 years.
We offer free estimates (pending you go forward with work), we're transparent about all costs upfront, and if you ever need more help, we're available by phone 24/7.

100% Satisfaction Guaranteed

Free Estimates (Pending We Perform Work)

Background-Checked & Drug-Tested Techs

Special Financing Available
Plumbing Contractor
License #: 055-041685
Expiration: 09-30-2023
Plumber-Master
License #: 058-186859
Expiration: 04-30-2024
Reviews and Certifications
---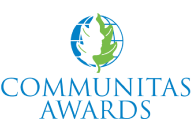 2010 Community Partnership Winner
Bryant Medal of Excellence