We'll do the job right the first time, giving you peace of mind
Toilet Plumbers Serving Chicagoland
For obvious reasons, you must ensure your home's toilet is always working properly. You can't wait around for someone to fix it when it stops working.
You need someone who can do the job fast and do the job right. In other words, you need Perfect Home Services. Serving the Chicagoland area for over 30 years, we'll work efficiently to get your toilet back up and running in no time.
Types of Toilet Plumbing Services We Provide
Keeping a toilet in good condition involves more than just repairing it when problems develop. It requires installing it properly and addressing seemingly minor issues that may indicate a bigger problem.
Although many homeowners realize they must repair their toilets, they may not understand the urgency. If it doesn't stop running, you need to address the issue immediately, or else you could end up spending more money than you need on your monthly water usage bill.
That's why we offer a wide range of services to meet your needs, including the following:
Toilet Leak Repair
Don't ignore a toilet leak.
Even if it's small, it could do a lot of harm. The water you waste will result in a high bill you definitely won't be happy with. More importantly, that leak could cause water damage and mold growth. It might also indicate a more significant plumbing issue that needs to be addressed as soon as possible.
That's why you shouldn't try to fix these leaks yourself. You want to be sure the people handling the job have the experience necessary to find out what the exact cause of the leak was in the first place.
We'll make sure we fix the problem and identify its cause.
Toilet Repair
Sometimes, a toilet that has suffered some damage only needs minor repairs. In other instances, it's necessary to replace the toilet entirely. Determining the best course of action requires experience.
Our team will assess your needs, repairing the toilet if that's the right option or offering to install a new one if you're better off doing so.
Toilet Replacement
Again, you may need to replace your toilet if it's substantially damaged. However, you might also want to replace it simply because it's old, and you want to make an upgrade that will boost the overall comfort you experience in the bathroom.
Either way, making sure it works properly means making sure it is installed correctly.
Emergency Toilet Services
The unfortunate thing about plumbing issues is that many often occur without warning. At Perfect Home Services, we understand the importance of partnering with a reliable plumber available by phone 24/7 for these occasions. Our emergency toilet services provide the peace of mind you need, as you'll know that our team will handle your problems quickly and accurately.
You can consider your issue an emergency if your toilet clogs your home's plumbing system or if a burst pipe compromises the structure of your home. Whatever the case, we'll address the issue and have your plumbing system operating smoothly and efficiently in no time.
Reasons to Choose Perfect Home Services for Toilet Plumbing
Our prompt and reliable emergency services are just one example of how we go above and beyond for our customers. Other advantages you'll experience when choosing our plumbers for toilet repairs and replacements include the following:
Superior expertise: Our licensed plumbers have years of combined expertise working on toilets in all types of homes with various plumbing systems.
VIP programs: Our VIP membership programs offer recurring customers many exclusive benefits, including discounts for future installations and repairs. We also extend coupons and deals to all customers that deliver even more savings.
Flexible financing: Our finance department works with multiple lenders to offer various payment options for each budget.
Extensive warranties: Many of our toilet repairs and installations include some of the region's most comprehensive warranties on parts and labor. Be sure to consult your technician during their visit for more information!
Schedule a Toilet Plumbing Appointment With Perfect Home Services Today
---
Whether you need emergency help to fix a major leak or you're simply planning on installing a new toilet in the near future, we'll work with you to make sure you get the kind of service you deserve. Give us a call or request service with our team online today to schedule an appointment.

100% Satisfaction Guaranteed

Free Estimates (Pending We Perform Work)

Background-Checked & Drug-Tested Techs

Special Financing Available
Plumbing Contractor
License #: 055-041685
Expiration: 09-30-2023
Plumber-Master
License #: 058-186859
Expiration: 04-30-2024
Reviews and Certifications
---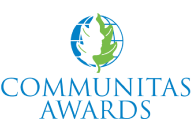 2010 Community Partnership Winner
Bryant Medal of Excellence