Perfect Heating & Cooling, Every Time
Heating & Cooling Services
Why should you choose Perfect Home Services for heating and cooling service? Because our technicians are trained, experienced and committed to getting the job done right the first time. 
Trust us to install your system, inspect it or repair it, and you'll save a lot of money in the long run. With decades of experience delivering the area's top services, we're your single source for handling all your heating, ventilating and air conditioning (HVAC) needs.
Heat & Cooling Services for the Chicagoland Region
When you live in this part of the country, you need your HVAC system to work reliably.
During the warmer months, having a functioning air conditioner is essential. When it gets cold, you need to know your furnace will keep your home warm. That's why our technicians take the time to ensure correctly installed systems and thoroughly performed repairs.
Poor installation can result in problems like duct leaks. These issues waste a lot of energy over time, costing you a lot of money. We're dedicated to preventing these problems from occurring.
Types of Residential HVAC Services We Offer
Perfect Home Services offers a wide range of heating and cooling services. Whether you're replacing an entire system or just scheduling an inspection to confirm it's in good shape before harsh weather strikes, we're on hand to meet your needs.
The following are a few of the heating and air conditioning services we provide:
Air Conditioning and Furnace Installation
Are you installing a completely new HVAC unit or replacing your current one? Either way, we'll help with every step. If you're unsure what type of system is right for your needs, we'll help you make this important decision. Our technicians have years of combined experience installing various HVAC system models from some of the industry's leading manufacturers.
We'll also remove your old equipment and install the new equipment with precision, ensuring it works reliably for years.
HVAC Repair
There are many reasons an HVAC unit can stop working. Our professionals will take the time to determine the exact cause of your problem. We repair everything from evaporator coils to heat exchangers and address all damage on any equipment make or model.
Perfect Home Services has been the area's leading HVAC service company for decades, offering courteous, prompt and affordable solutions, regardless of the project size.
If you're better off replacing your system entirely, we'll let you know.
Air Conditioning and Furnace Maintenance and Tune-Ups
Upkeep is essential if you want to extend the life span of your HVAC system. Scheduled maintenance and tune-ups can help prevent sudden breakdowns and save on repair costs by keeping your equipment in good working order. It's also a great idea to schedule a seasonal inspection or tune-up before the arrival of cold or warmer weather.
During the installation process, we'll be happy to offer maintenance tips, helping you keep your heating and air conditioning system in good shape. Visually inspecting your equipment regularly and replacing the filters according to specifications can go a long way in increasing service life. We're also on hand to assist with any maintenance tasks.
Emergency HVAC Services
Issues with your HVAC system always seem to occur when least expected. They can strike at the most inopportune times, whether in the middle of the night or during the coldest or hottest days of the year. Unlike some companies with limited customer service hours, Perfect Home Services will respond to your emergency needs around the clock.
Many emergencies start when your HVAC unit makes unusual noises or stops operating. To avoid further damage to your system, it's always best to address issues as fast as possible. Get in touch with our team right away so we can return your home's temperature to comfortable levels.
How We're Different
When you hire Perfect Home Services for your heating and cooling needs, you're in the hands of pros who've spent over 30 years serving clients throughout the Chicagoland area. We've earned a positive reputation by offering free estimates (pending we go forward with work), being honest about all costs upfront and being available 24/7 by phone to discuss your questions or concerns.
Connect With the Professionals at Perfect Home Services Today
---
If you're searching for a reputable HVAC service company in the Chicagoland area that can handle all your needs, Perfect Home Services is an ideal choice. Discover why many clients across the region choose us first over other service providers. To schedule service, call us in Illinois, or schedule your service online today!

100% Satisfaction Guaranteed

Free Estimates (Pending We Perform Work)

Background-Checked & Drug-Tested Techs

Special Financing Available
Plumbing Contractor
License #: 055-041685
Expiration: 09-30-2023
Plumber-Master
License #: 058-186859
Expiration: 04-30-2024
Reviews and Certifications
---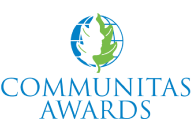 2010 Community Partnership Winner
Bryant Medal of Excellence