Don't Wait to Address a Drain Issue
Drain Services in Chicagoland
You use your drains every single day. Shouldn't you be confident they're in good shape?
If you notice your drains seem clogged, or if you need to install new ones, you want to make sure the people you hire to address the issue have the proper experience. That's not something you need to worry about when you hire Perfect Home Services.
We've been doing this kind of work throughout the Chicagoland region for more than 30 years. Hire us, and you'll benefit from working with a team of professionals who've handled these tasks for decades.
Types of Local Drain Services We Provide
You can't wait to address a drain issue. That's because it can often indicate a bigger problem with your overall plumbing system.
That's why our client service is available 24/7. We don't think you should wait around when you need drain service. We believe in working as efficiently as possible to get the job done fast.
Specifically, we can help with any of the following:
Drain Cleaning
Scheduling regular drain cleaning service is always a good idea. If your drains get clogged, water can spill out of your fixtures and onto the floor, potentially causing major damage and mold growth. If the clog isn't addressed soon, built-up water pressure could even cause a pipe to burst.
We won't let that happen. Hire us to clean your drains on a regular basis, and they'll work smoothly and reliably for years.
Drain Installation
If you're installing a new plumbing fixture or making changes to your home's plumbing system, you may need to replace an existing drain or install a new one. Doing so correctly requires expertise.
You need to be sure the new drain connects seamlessly with the plumbing system, otherwise you could develop leaks in the future. Hire us for the task, and you can get the peace of mind that comes from knowing experienced professionals did the job right the first time.
Drain Repair
There are many reasons your drain might stop working reliably. That's a good reason to hire us when you need repairs. We'll thoroughly inspect your drain to determine what's causing the problem.
You don't need to wait to address these issues. We'll prevent a minor annoyance from turning into a major problem by fixing it fast.
Drain Rooter Service
Drain rooter service can entail various tasks, from repairing damaged drains and sewer lines to removing stubborn clogs. The process often involves using a snake or specialized tool to find a severe clog inside your piping system. It could also include removing a pipe to clear a clog or repairing a cracked, corroded or damaged pipe.
Some of the most common signs that you need rooter service include slow or no drainage, gurgling toilets, or multiple drains backed up simultaneously. You might also benefit from rooter service if you experience wastewater backups in a fixture other than the one you're using.
Emergency Drain Service
Drain issues are among the worst plumbing problems to have, and you should always address them immediately. For this reason, we offer emergency drain services to our customers across Chicagoland.
If you're dealing with an urgent drain issue requiring immediate attention, trust the professionals at Perfect Home Services. We'll arrive at your home as soon as possible and have your drains flowing again in no time.
Reasons to Choose Perfect Home Services for Drain Repair and Installation
Perfect Home Services has maintained a reputation of being the area's most honest, reliable and affordable plumbers and HVAC contractors for years. We go above and beyond the typical service provider by offering additional benefits for recurring clients through our VIP membership program. Plus, we feature frequent coupons and deals for even more savings.
In addition, our finance team works with various lenders to help qualified customers tailor a payment plan according to their unique needs.
Book Your Drain Plumbing Service Today
---
At Perfect Home Services, your satisfaction is our ultimate goal. Offering free estimates — pending you go forward with work — and an honest, client-centric approach, we've built up a positive reputation throughout the Chicagoland area over the last three decades. We'll treat you with the same respect we treat all our customers. 
To schedule service, book service with our drain installers online or give us a call today!

100% Satisfaction Guaranteed

Free Estimates (Pending We Perform Work)

Background-Checked & Drug-Tested Techs

Special Financing Available
Plumbing Contractor
License #: 055-041685
Expiration: 09-30-2023
Plumber-Master
License #: 058-186859
Expiration: 04-30-2024
Reviews and Certifications
---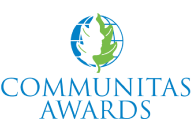 2010 Community Partnership Winner
Bryant Medal of Excellence