Are you in the market for a new water heater?
Water Heater Replacement Services
Get in touch with our team at Perfect Home Services, installing hot water heaters for clients throughout the Chicagoland area for more than 20 years. We'll install a tankless unit, a standard unit, and we'll even help you choose the ideal one for your needs if you're not sure which type is right.
Keep reading to learn why you may want to make the switch.
Reasons for Replacing a Hot Water Heater
Like any plumbing device or fixture, your water heater won't last forever. While you can extend its lifespan by practicing effective maintenance and scheduling repairs when necessary, eventually, it will need to be replaced. Here are reasons you might consider installing a new one before yours stops working entirely:
Saving Money on a More Energy-Efficient Unit
New units are often more efficient than older ones, using less energy to keep water hot.
On top of that, you may decide that you want to switch from a tank-based model to a tankless unit, saving yourself money with a water heater that doesn't need to use energy to keep a reserve supply of water hot.
Making Space
Tankless water heaters take up much less space than standard units. Some people decide to replace theirs because they realize they don't need as much hot water as a standard, tank-based model provides.
Instead, they'd rather switch a tankless one, making space in their home.
Old Age
If your water heater is more than 10 years old, it's going to start breaking down more often.
This is a good time to look into replacement options. You don't want to scramble to find a new unit because you didn't prepare ahead of time.
Frequent Repairs
Your water heater will likely need some degree of repair service over the course of its lifetime.
However, if you're constantly scheduling repairs, to the point that it's starting to have a major impact on your budget, replacing it with a new unit may be more cost-effective on the long run.
Why Water Heater Replacement Is Best Left to the Pros
Installing a hot water heater can be a complicated process.
It can also be dangerous, given the size of the tank, and the fact that you may have to connect the unit to gas valves and plumbing lines.
If you don't handle the installation correctly, your unit could leak, operate inefficiently, or even damage your home. You're better off scheduling professional service. Doing so results in peace of mind and long term savings.
---
We've managed to stay in business that long because we do right by our clients. We offer free estimates (pending we perform work) for the work, we're transparent and honest about all costs, and we're available 24/7 to respond to your needs.

100% Satisfaction Guaranteed

Free Estimates (Pending We Perform Work)

Background-Checked & Drug-Tested Techs

Special Financing Available
Plumbing Contractor
License #: 055-041685
Expiration: 09-30-2023
Plumber-Master
License #: 058-186859
Expiration: 04-30-2022
Indiana State Plumbing License
License #: PC11003196
Expiration: 12-31-2023
Reviews and Certifications
---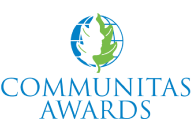 2010 Community Partnership Winner
Bryant Medal of Excellence