Once we find the source of the problem, we can determine the best way to fix it
Your sewer line plays a very important role in your plumbing system. Unfortunately, fixing it on your own is virtually impossible. That's why you need professional assistance from reliable plumbers. At Perfect Home Services, that's exactly what you'll find.
For two and a half decades and counting, we've helped people throughout the Chicagoland region avoid the problems that arise when a sewer line gets damaged. We're on hand 24/7, so you always have someone you can turn to when you need this kind of help.
What We Offer
There are several different kinds of sewer line services you might need depending on the nature of your problem. Regardless of what specific issue you're facing, we're equipped to handle it.
Our services include:
A sewer line can get damaged for several reasons. Sometimes, tree roots grow into the line, fracturing it. Sometimes, corrosion and old age wear the pipes down. It's important to fix these problems fast. A damaged sewer line can waste a lot of water, resulting in high bills for you.
We'll fix the problem quickly, helping you avoid long term expenses.
It's not always easy to determine the source of a leak in your plumbing system. This is especially true if the sewer line is damaged. Because your sewer line is essentially concealed, finding out where the damage is requires special tools.
We at Perfect Home Services use cameras designed specifically for this task. If you think you have a leak, but an inspection of your pipes doesn't reveal any issues, we'll use our cameras to take a closer look at the sewer line.
Sometimes, it's possible to fix a sewer line without replacing it entirely. However, if the sewer line is particularly old or the damage is fairly widespread, it may be time to install a new one.
This is a complicated task that involves excavating the existing line. You might also need to get certain permits and approvals from the local government before doing this kind of work. That's why it's important to hire professionals with the necessary experience and expertise.
---
At Perfect Home Services, we believe in doing everything we can to ensure our clients get the quality of service they deserve. This dedication to customer satisfaction is just one reason we've managed to stay in business for more than 30 years.
If you believe you need sewer line repairs, inspections, or a full replacement, give us a call today.

100% Satisfaction Guaranteed

Free Estimates (Pending We Perform Work)

Background-Checked & Drug-Tested Techs

Special Financing Available
Plumbing Contractor
License #: 055-041685
Expiration: 09-30-2023
Plumber-Master
License #: 058-186859
Expiration: 04-30-2022
Indiana State Plumbing License
License #: PC11003196
Expiration: 12-31-2023
Reviews and Certifications
---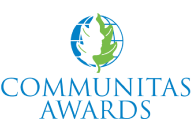 2010 Community Partnership Winner
Bryant Medal of Excellence