Providing the Appropriate Filter For Your System
A lot of debris can collect around an HVAC system. That's why it's critical to ensure the air filter is clean. If too much dust and debris accumulate, your HVAC system will work less efficiently. 
We at Perfect Home Services are happy to help you avoid this problem. Give us a call if you think you need a new air filter.
Why You Need to Replace the Air Filters in Your HVAC System
Your HVAC system becomes less efficient when the air filter is dirty because it needs more energy to cool or warm your home. All that debris blocks the steady flow of air. One of the first signs of a dirty air filter is your system not cooling or warming the air to the correct temperature.
As a result, you'll end up with much higher energy bills than you would typically expect.
On top of that, using too much energy puts a lot of stress on an HVAC system. All that wear and tear makes your system much more likely to break down prematurely. You don't want this to happen without warning in the middle of winter or summer.
How Often Should You Replace Your HVAC System Air Filters?
Your air filter's primary role is to clean the air circulating through your HVAC system, so its cleanliness directly impacts your home's air quality. The filter contains multiple fibers that trap potentially harmful contaminants like dirt, dust, mold, bacteria and pollen.
These contaminants build up in your system, making your air filters require regular replacement. Generally, most air filter manufacturers and HVAC service companies recommend changing your air filter every 90 days. Households with multiple pets or family members with allergies should consider changing their air filters every 30 to 60 days.
Besides helping deliver a steady supply of healthy air, clean filters ensure good mechanical health for your HVAC system, often resulting in fewer repairs and longer service life.
Benefits of Choosing Perfect Home Services for Air Filter Replacement
The professionals at Perfect Home Services understand the importance of changing your air filter regularly. We can provide the appropriate filter for your system and demonstrate how to replace the dirty one with a new, clean one. During this process, we'll happily answer any questions you may have.
Our technicians have years of combined experience with all types of HVAC systems and filters from the leading brands. We also offer fast and easy online ordering of many of today's most popular air filters for HVAC systems.
Check out our VIP program that offers members vouchers, discounts and free tune-ups for recurring services. We feature frequent coupons and deals that provide even more savings, too.
Schedule Your Air Filter Replacement Service Today
---
We've served the Chicagoland area for more than 30 years, ensuring we deliver quality service for every customer. To ensure we offer the kind of service we can be proud of, we're available by phone 24/7 and always let you know what all costs for a service will be upfront. If you need help replacing air filters in your HVAC system, call us or schedule an appointment online today!

100% Satisfaction Guaranteed

Free Estimates (Pending We Perform Work)

Background-Checked & Drug-Tested Techs

Special Financing Available
Plumbing Contractor
License #: 055-041685
Expiration: 09-30-2023
Plumber-Master
License #: 058-186859
Expiration: 04-30-2024
Reviews and Certifications
---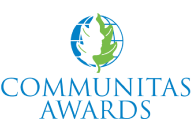 2010 Community Partnership Winner
Bryant Medal of Excellence