Providing the Appropriate Filter For Your System
A lot of debris can collect around an HVAC system. That's why it's important to make sure the air filter is clean.
If too much dust and debris accumulates, your HVAC system will work much less efficiently. We at Perfect Home Services are happy to help you avoid this problem. Give us a call if you think you need a new air filter.
Your HVAC system becomes less efficient when the air filter is dirty because it needs to use more energy to cool or warm your home. All that debris blocks the steady flow of air.
As a result, you'll end up with much higher energy bills than you would normally expect.
On top of that, using too much energy puts a lot of stress on an HVAC system. All that wear and tear makes your system much more likely to break down prematurely.
You don't want this to happen without warning in the middle of winter or summer.
Instead, make a point of replacing your air filters on a regular basis. Our team at Perfect Home Services will help. We can provide the appropriate filter for your system and demonstrate the process of replacing the dirty one with a new, clean one.
During this process, we'll happily answer any questions you may have.
---
We've served the Chicagoland area for more than 30 years, making sure we deliver quality service for each and every customer. To ensure we offer the kind of service we can be proud of, we're available 24/7, and we always let you know what all costs for a service will be upfront. If you need help replacing your air filter, give us a call today!

100% Satisfaction Guaranteed

Free Estimates (Pending We Perform Work)

Background-Checked & Drug-Tested Techs

Special Financing Available
Plumbing Contractor
License #: 055-041685
Expiration: 09-30-2023
Plumber-Master
License #: 058-186859
Expiration: 04-30-2022
Indiana State Plumbing License
License #: PC11003196
Expiration: 12-31-2023
Reviews and Certifications
---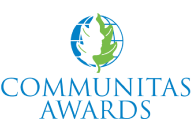 2010 Community Partnership Winner
Bryant Medal of Excellence