Water Heater Installation
Your hot water heater plays an essential role in your home
Water Heater Installation
It's important to install it correctly.
Because doing so involves some degree of plumbing knowledge, you may be better off hiring professionals.
The following information will help you better understand the basics of the process.
What You Should Know About Water Heater Installation
First, it's worth noting that there isn't just one type of water heater.
The installation process for a tankless water heater for instance, will definitely vary from the installation process for a standard tank-based model.
The following are key steps you must take when installing a traditional water heater:
Removing the Old Heater
The first step to take involves getting your old water heater out of the house. Turn off all water to it, as well as the gas. Attach a garden hose to the drain valve to drain any remaining water in the tank.
Be EXTREMELY careful when doing so.
The water will be very hot, and you could cause serious harm to yourself and your property if you're not careful. Once all water has been drained, consult the owner's manual to learn how to disassemble the tank and disconnect it from both your plumbing system and gas supply.
Obviously, removing the tank will require help for safety reasons.
Installing the New Heater
To install a new hot water heater, you may have to insert new copper adapters into certain essential connection points.
Follow the manufacturer's instructions accordingly. Once the new copper adapters have been installed, you'll move the tank into place and solder the connections to the other copper pipes. Reconnect to the vent and gas valve before testing the unit.
Testing
Once all the proper connections have been made, you can turn both the gas and water back on.
After you've given the tank sufficient time to heat up a supply of water (refer to the manufacturer's instructions), test the hot water to ensure it's working properly.
The Importance of Professional Help When Installing a Water Heater
Installing any plumbing fixture is easier with the help of qualified experts.
It's especially smart to hire professionals when installing a new water heater. They can be dangerous, and attaching one to your plumbing and gas system can be difficult if you don't have the proper training or tools.
You're better off hiring someone to assist.
---
At Perfect Home Services, serving the Chicagoland region for two and a half decades and counting, we believe in customer satisfaction and transparency. That's why we offer free estimates(pending we perform work) and are upfront about all costs.

100% Satisfaction Guaranteed

Free Estimates (Pending We Perform Work)

Background-Checked & Drug-Tested Techs

Special Financing Available
Plumbing Contractor
License #: 055-041685
Expiration: 09-30-2023
Plumber-Master
License #: 058-186859
Expiration: 04-30-2022
Indiana State Plumbing License
License #: PC11003196
Expiration: 12-31-2023
Reviews and Certifications
---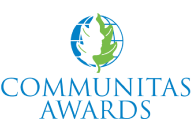 2010 Community Partnership Winner
Bryant Medal of Excellence