Sewage Ejector Pump Replacement
Having a New Pump Installed by Experienced Technicians
Residential Ejector Pump Replacement
Is your sewage ejector pump not working properly?
Although you may only need repair service, if your pump continues to give you problems, replacing it altogether may be the most cost-effective option. Our ejector pump replacement specialists at Perfect Home Services will assess your needs, letting you know the best course of action.
If you do need a new pump, we'll install it for you correctly, helping prevent future issues.
Signs You Need a Sewage Ejector Pump Replacement
When your sewage ejector pump stops working, addressing the issue immediately is key to avoiding extensive damage later on. This pump helps move wastewater from the home and into the sewer line. If it stops working, that wastewater will accumulate and lead to water damage in your home. Perhaps more importantly, occupants of the house might be exposed to bacteria-filled wastewater.
A sewage pump replacement will help prevent flooding and potential water damage. Efficient waste removal will decrease the risk of contamination and foul odor in your space.
If you notice any of the following issues, contact our experienced technicians about replacing your sewage ejector pump.
Dirty Water
Dirty water is one of the first and most obvious indicators of an issue with your ejector pump. Since its primary purpose is to remove wastewater, the presence of dirty, murky water running through your system shows that the pipe is not functioning properly.
A trained professional can thoroughly inspect the pump, identify the extent of the damage and determine whether you need ejector pump replacement service. 
Numerous Repairs
Again, there may be instances when you only need to repair your pump and not necessarily replace it entirely. However, if the pump is constantly breaking down and requiring frequent repair service, you may be better off replacing it. Doing so will save you a lot of money in the long run.
A new unit will work reliably and consistently for a long period of time before it needs to be repaired.
Inconsistent Performance
Sometimes, a pump will shut off before it has removed all wastewater from the ejector pit/tank. Sometimes, it will continue to run even after all the water has been removed. Sometimes, it will appear to run, but it won't actually remove any fluid.
These issues may not indicate major problems if they only happen once or twice. If your pump generally tends to perform inconsistently, though, it may be time to replace it with a new one.
Why Professionals Should Handle Sewage Pump Replacement
Replacing an ejector pump isn't always a simple task. The process involves many steps, all of which must be performed correctly, and in the correct order. Even minor mistakes could result in costly problems down the line.
For example, you need to seal the connections between the pump, the tank, and the sewer line. If you don't, sewage could leak into the home. Fixing this kind of problem tends to be more expensive than simply having a new pump installed by experienced technicians.
Why Choose Perfect Home Services for Sewage Pump Replacement?
When you choose Perfect Home Services for sewage ejector pump replacement, you're working with trained professionals who have decades of experience and expertise. We work hard to achieve a level of quality that leaves our customers completely satisfied with the results. That's why we offer comprehensive warranties to ensure your new sewage ejector pump is protected. You can also benefit from our flexible financing options and a payment plan customized to fit your budget.
Trust Perfect Home Services' Team of Professionals
---
For over 30 years counting, our technicians at Perfect Home Services have cultivated a reputation based on professionalism and skill. If you need ejector pump replacement service, we'll work efficiently without sacrificing quality, making sure your home is protected. We're upfront about all costs, and we're available by phone 24/7.

100% Satisfaction Guaranteed

Free Estimates (Pending We Perform Work)

Background-Checked & Drug-Tested Techs

Special Financing Available
Plumbing Contractor
License #: 055-041685
Expiration: 09-30-2023
Plumber-Master
License #: 058-186859
Expiration: 04-30-2024
Reviews and Certifications
---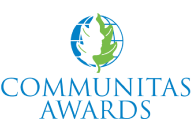 2010 Community Partnership Winner
Bryant Medal of Excellence