Call Today to Schedule Repair Service
You rely on your shower and sink drain every single day. Keeping them in good shape is essential — both for your family's daily needs and the value of your property.
Unfortunately, drains can stop working reliably over time. If you notice any signs of a problem, contact Perfect Home Services. We'll provide drain repair service and gladly answer any questions you may have about preventing these issues in the future.
Situations When You Need a Professional Drain Repair Plumber
There are many different reasons a drain can stop functioning. Some signs of a problem are easy to notice, while others are more subtle. That's why it's important to keep the following information in mind. The following issues indicate a drain problem that may require professional assistance to fix.
Slow Drainage Issues
If water drains slowly, it could simply mean that something is blocking it. You might be able to remove it on your own with a drain snake.
If this doesn't work, contact an expert. It's possible chemical or mineral deposits have accumulated in your drains. These don't just block water — they can also damage the drain material, resulting in leaks that may be more costly to repair if you don't address the problem early.
Rancid Odors and Drain Backups
Pay attention to any odors you might notice around your drains. They're often a sign of a blockage within the system. Additionally, they could indicate that a sewer valve or related component of your plumbing system isn't functioning properly.
Backups are also common signs of a drain issue. If water backs up from fixtures consistently, get in touch with a professional.
These backups could result in water damage and might even spread bacteria from sewage throughout your home.
Basement Water Stains
Have you ever noticed water stains in the basement or lower level of your home? This often means sewage isn't draining away as quickly and thoroughly as it should. This is another problem that could result in major damage if you don't fix it fast.
Save yourself a lot of time, money and headaches in the future by addressing the problem sooner rather than later.
Pooling Water in Your Yard
When you need drain repair services, leaks are often the reason. While some small leaks may be located within your home's plumbing, a leak in the sewer line could result in unsanitary water pooling up around the surface of your lawn.
If there are any damp spots or pooling water in the yard you can't explain, contact the professionals as soon as possible.
Emergency Drain Repair Services
Drain emergencies typically arise when more than one of your drains clogs or malfunctions simultaneously. Addressing drain issues right away is critical to protect your home's pipes and sewage lines. At Perfect Home Services, we understand the importance of partnering with a reliable company that promptly handles drain problems in your home.
When you choose our emergency drain repair services, you'll have access to call our professionals around the clock. Call us right away to avoid extensive damage.
Reasons to Choose Perfect Home Services as Your Drain Repair Company
If you need a reliable plumber for drain repair in the Chicagoland area, trust the professionals at Perfect Home Services. Our team has decades of combined experience addressing some of the most challenging residential drain issues. You can count on us to do the job right the first time.
Many drain problems require the attention of a professional because they occur deep inside your home's sewer system. Some of these problems need specialized tools or cameras to identify the root of the problem.
In addition, regularly scheduled cleaning by a professional minimizes the damage that dirt, grime and other contaminants can cause while increasing your drain's life span.
Besides offering the region's most dependable drain repair services, we provide many other benefits that help us stand out from the competition, including:
Unparalleled expertise: Our technicians have decades of combined knowledge and experience to work on any residential draining system.
Unique VIP programs: Our VIP membership offers vouchers, gift cards and free HVAC tune-ups for those choosing our recurring services. We also feature numerous coupons and deals that help you save even more money.
Flexible financing: Our finance department works with several leading lenders to help qualified individuals tailor a payment plan according to their needs.
Schedule Drain Repair Services Today
---
With more than 30 years of experience serving clients throughout the Chicagoland area, our team at Perfect Home Services is on hand whenever you need drain repairs. We're transparent about costs, we're available by phone 24/7, and we're always happy to offer maintenance tips, helping you avoid problems in the future.
Give us a call or connect with our team online today to schedule an appointment with a drain repair plumber!

100% Satisfaction Guaranteed

Free Estimates (Pending We Perform Work)

Background-Checked & Drug-Tested Techs

Special Financing Available
Plumbing Contractor
License #: 055-041685
Expiration: 09-30-2023
Plumber-Master
License #: 058-186859
Expiration: 04-30-2024
Reviews and Certifications
---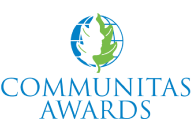 2010 Community Partnership Winner
Bryant Medal of Excellence