Call Today to Schedule Repair Service
You rely on your shower and sink drain every single day.
Keeping them in good shape is important.
Unfortunately, drains can stop working reliably over time. If you notice any signs of a problem, contact Perfect Home Services. We'll provide drain repair service, and we'll gladly answer any questions you may have about preventing these issues in the future.
When to Know "It's Time" for Repairs on Your Drain
There are many different reasons a drain can stop functioning. Some signs of a problem are easy to notice, while others are more subtle. That's why it's important to keep the following information in mind. These issues indicate a drain problem that may require professional assistance to fix.
Slow Drainage Issues
If water drains slowly, it could simply mean that something is blocking it. You might be able to remove it on your own with a drain snake.
If this doesn't work, contact an expert. It's possible chemical or mineral deposits have accumulated in your drains. These don't just block water; they can also damage the drain material itself, resulting in leaks that may be more costly to repair if you don't address the problem early.
Rancid Odors & Drain Backups
Pay attention to any odors you might notice around your drains. They're often a sign of a blockage within the system. However, they could also indicate that a sewer valve or related component of your plumbing system isn't functioning properly.
Backups are also common signs of a drain issue. If water backs up from fixtures consistently, get in touch with a professional.
These backups could result in water damage, and might even spread bacteria from sewage throughout your home.
Basement Water Stains
Have you ever noticed water stains in the basement or lower level of your home? This often means sewage isn't draining away as quickly and thoroughly as it should. This is another problem that could result in major damage if you don't fix it fast.
Save yourself a lot of time, money, and headaches in the future by addressing the problem sooner rather than later.
Pooling Water in the Yard
When you need drain repair services, leaks are often the reason. While some small leaks may be located within your home's plumbing, a leak in the sewer line could result in unsanitary water pooling up around the surface of your lawn.
If there are any damp spots or pooling water in the yard you can't explain, contact the professionals as soon as possible.
---
With more than 25 years of experience serving clients throughout the Chicagoland area, our team at Perfect Home Services is on hand whenever you need drain repairs. We're transparent about costs, we're available 24/7, and we're always happy to offer maintenance tips, helping you avoid problems in the future.

100% Satisfaction Guaranteed

Free Estimates (Pending We Perform Work)

Background-Checked & Drug-Tested Techs

Special Financing Available
Plumbing Contractor
License #: 055-041685
Expiration: 09-30-2023
Plumber-Master
License #: 058-186859
Expiration: 04-30-2022
Indiana State Plumbing License
License #: PC11003196
Expiration: 12-31-2023
Reviews and Certifications
---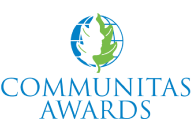 2010 Community Partnership Winner
Bryant Medal of Excellence