Ductless Mini-Split Services
Boost Your HVAC System's Overall Efficiency
Ductless Mini-Split Services
A ductless mini-split system allows you to keep your home comfortable while also boosting your HVAC system's overall efficiency.
With these systems, you can often target specific rooms, adjusting the temperature in one while leaving the temperature exactly is it is in the other rooms. On top of that, as the name implies, these systems don't require any ductwork.
That makes them an ideal choice for anyone who wants to upgrade to a new system but doesn't have any ducts in their home. At Perfect Home Services, serving the Chicagoland area for more than 30 years, we'll help you make the switch, make repairs, and make sure your new HVAC system works reliably for as long as possible.
What We Offer
Perfect Home Services makes it easy to install and maintain a ductless mini-split system. Whether you're making an upgrade or simply replacing your existing system, we can help.
The following are among the key services we offer:
Installing a mini-split system can require several steps. For example, if you don't have a pad outside on which to place the exterior equipment, you'll need to install one first.
You also need to carefully drill holes in key locations throughout the house to connect the units in each individual room with the outside equipment. That's why it pays to hire experts who have experience with this sort of work.
They'll do the job right the first time, ensuring the system functions properly.
Like any HVAC system, a mini-split can stop working at times.
It's also a relatively complicated piece of machinery. Determining why it isn't functioning requires understanding how the system works. Our technicians know how to identify the causes of these problems, and how to fix them.
Want to avoid repair bills in the first place? Stay on top of maintenance. With our help, keeping your system in great shape is easy.
We'll perform a thorough inspection, and we'll also gladly offer any upkeep tips you may need, saving you a lot of money in the long run.
---
Our technicians have been offering these services to people like you for two decades and counting. Our reliable service is just one of the reasons we've managed to stay in business that long.
Perfect Home Services also offers 24/7 phone availability and free estimates (pending we perform work). Because we're honest and upfront about all costs, you don't have to worry about spending more than you expect.
To learn more, call us today.

100% Satisfaction Guaranteed

Free Estimates (Pending We Perform Work)

Background-Checked & Drug-Tested Techs

Special Financing Available
Plumbing Contractor
License #: 055-041685
Expiration: 09-30-2023
Plumber-Master
License #: 058-186859
Expiration: 04-30-2024
Reviews and Certifications
---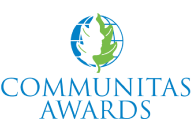 2010 Community Partnership Winner
Bryant Medal of Excellence