Air Conditioner Replacement
Three Decades and Counting
Air Conditioner Replacement Services
Is your current AC unit more than 10 years old? Is it breaking down frequently? Do you want to save money on your energy bills by upgrading to a more efficient system? These are all good reasons to schedule air conditioner replacement service.
For the best results, hire professionals. Our technicians at Perfect Home Services will install the system correctly, reducing the odds of frequent breakdowns and efficiency issues. We'll also gladly help you choose the best unit for your home.
Getting a New Air Conditioner In Your Home
The process of replacing an air conditioning unit should start with a consultation. You want an expert to assess which type of system is best-suited to your needs. They'll also go over the AC unit cost of each system, so you can choose one that matches your budget.
The type of unit you decide on will impact the installation process. The technicians will always remove the old equipment first before adding any new equipment. However, if you choose a different type of system than your current one, you may need additional services to accommodate it. For example, a central air conditioner requires ductwork. If your home doesn't have any, you'll need to add it first.
It's best to replace the furnace if you're also replacing the home air conditioner. Both are components of the same HVAC unit. They work more reliably and efficiently when the mechanical fit is correct.
Choosing the Right Air Conditioner to be Installed
You may not necessarily want the same type of system you've been using. Options to consider include:
Split Systems — Split Systems are effective when used to cool the entire home. They can be connected to your existing ductwork if you have any.
Ductless — Do different members of the household prefer different temperatures? Ductless systems allow you to adjust the temperature of specific rooms without affecting the overall household.
Split Systems
A split system consists of a compressor and condenser unit located outdoors. Refrigerant tubing connects them to the fan, cooling coil, and related interior components. This system is otherwise known as central AC and is the most common setup in Chicagoland homes.
Ductless Mini-Splits
These systems also feature interior and exterior components. They're relatively easy to install, the connections don't take up a lot of space, and they can save you money on energy bills by allowing you to only cool specific portions of your home. These are more frequently installed in higher-end homes.
The Installation Process
After the technicians remove the old equipment, they'll replace it with the new system. Again, the type of system you choose will determine the nature of the installation process. For a central AC system, the team will place your new equipment on the existing pad if the size and specifications match. You may need a new pad if your new system is larger or if it's your first central AC unit.
Next, the team will wire the necessary connections to install the interior components.
With ductless mini-split systems, they'll install the individual cooling units in each room.
---
We're available 24/7 if you need repairs, we're happy to help you choose the right system for your needs, and most importantly, we'll install it correctly. When a system isn't installed properly, it may breakdown more frequently or operate less efficiently. We'll help you avoid those kinds of problems.

100% Satisfaction Guaranteed

Free Estimates (Pending We Perform Work)

Background-Checked & Drug-Tested Techs

Special Financing Available
Plumbing Contractor
License #: 055-041685
Expiration: 09-30-2023
Plumber-Master
License #: 058-186859
Expiration: 04-30-2022
Indiana State Plumbing License
License #: PC11003196
Expiration: 12-31-2023
Reviews and Certifications
---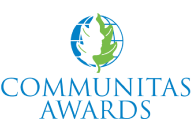 2010 Community Partnership Winner
Bryant Medal of Excellence