Offering Perfect Services Since 1992
Premier Air Conditioner Services in The Chicagoland Area
Staying comfortable during the warmer months means ensuring your air conditioning system is in good shape.
Luckily, our team at Perfect Home Services can help.
We'll install a new system, repair your existing one, or simply help with maintenance tasks, assuring your air conditioner is in good shape before the warm season starts. With more than 30 years of experience serving customers throughout the Chicagoland region, we have the expertise necessary to address these issues efficiently and reliably.
From year-round comfort through our VIP Membership Club discounts to our detailed FAQ Page with everything you need to know about heating, cooling, and plumbing, we're always putting our customers first.
Get in touch with us for a free estimate!
Cooling Services We Offer
Whether you're looking to join our VIP Membership Club and keep up with yearly maintenance checks or need an emergency air conditioner service, Perfect Home Services has got you covered.
With Perfect Home Services, you don't need to scramble to find someone who can help when you need any work done on your air conditioning system. We address all your needs, giving you the peace of mind that comes from knowing you have someone you can turn to when problems arise.
Services we offer include the following:
There are many reasons an AC unit can break down. Damaged components may prevent it from functioning. If the filter or ductwork is clogged or blocked, the system is using too much energy to cool the home, shutting off as a result. Perhaps the system is more than a decade old and is starting to fail.
Regardless of the cause, the air conditioner repair experts at Perfect Home Services, serving homeowners throughout the Chicagoland area, will offer prompt service.
Is your current AC unit more than ten years old? Is it breaking down frequently? Do you want to save money on energy bills by upgrading to a more efficient system? These are all good reasons to schedule an air conditioner replacement service.
For the best results, hire professionals. Our technicians at Perfect Home Services assess which type of system best suits your needs, go over costs, and install the system correctly, reducing the odds of frequent breakdowns and efficiency issues.
An air conditioner is a complicated machine. That's why it's important to get it installed properly. AC units that have not been professionally installed are more likely to operate inefficiently and are more prone to breakdowns. Hiring experts to do the job right the first time will save a lot of money in the long run.
Professionally maintained air conditioning units run more efficiently and require fewer repairs than systems that have been neglected.
Keeping yours in good shape involves working with professionals. You can handle the basic upkeep tasks while our expert technicians at Perfect Home Services take the more complicated steps.
What Makes Perfect Home Services Different?
---
We've earned a reputation throughout the Chicagoland area for being reliable, professional, and skilled. Our trained technicians always get the job done right and on time. Our HVAC services are available 24/7, and we're honest about all costs upfront.

100% Satisfaction Guaranteed

Free Estimates (Pending We Perform Work)

Background-Checked & Drug-Tested Techs

Special Financing Available
Plumbing Contractor
License #: 055-041685
Expiration: 09-30-2023
Plumber-Master
License #: 058-186859
Expiration: 04-30-2022
Indiana State Plumbing License
License #: PC11003196
Expiration: 12-31-2023
Reviews and Certifications
---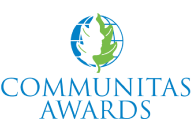 2010 Community Partnership Winner
Bryant Medal of Excellence