Garbage Disposal Services
We'll treat you with the kind of respect we believe all our customers deserve
Garbage Disposal Services
A garbage disposal can be a useful piece of machinery, but it can also be a complicated piece of machinery. Accordingly, it's a good idea to hire experts whenever yours needs service. That's exactly what you'll find at Perfect Home Services.
We've been helping people throughout the Chicagoland region keep their garbage disposals in good working order for more than 30 years. If you need service, give us a call.
What We Offer
Whether you're installing a new garbage disposal, replacing your current one, or trying to figure out why it isn't working, we're on hand to make sure you get the best possible results. That's why we offer all the services you may need.
Specifically, we handle the following:
A garbage disposal must be installed with precision and care. That's because it's made up of many components. Additionally, all these components must connect with one another properly in order for the overall system to work. One wrong connection, and your garbage disposal may function inconsistently, if it functions at all.
Hire us to install yours, and you won't have to worry about those kinds of issues. Again, we have plenty of experience with this task. We'll even offer a free estimate, helping you budget accordingly.
Like any major appliance, a garbage disposal isn't necessarily going to work properly forever. Sometimes, that's because it's simply too old or too damaged. You may need to replace yours entirely if this is the case.
That doesn't mean it's always the case. There are plenty of instances in which simple repair work can get your garbage disposal back up and running. That said, you need expert help to determine the best course of action.
That's what we offer. Our technicians know how to inspect your garbage disposal to accurately determine what's causing your problems. We'll be sure to offer the ideal solution for your needs. We can also gladly offer upkeep tips.
When you know how to maintain your garbage disposal, it's less likely to break down in the future.
---
We believe in making sure our clients get quality service every single time they hire us. On top of that, we're available by phone 24/7, helping you with your garbage disposal problems whenever you have any issues. For more information about scheduling service, call us today!

100% Satisfaction Guaranteed

Free Estimates (Pending We Perform Work)

Background-Checked & Drug-Tested Techs

Special Financing Available
Plumbing Contractor
License #: 055-041685
Expiration: 09-30-2023
Plumber-Master
License #: 058-186859
Expiration: 04-30-2024
Reviews and Certifications
---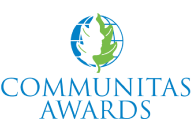 2010 Community Partnership Winner
Bryant Medal of Excellence