Sometimes, the source of a plumbing issue is within the basic pipes of your home.
Sewer Camera Inspection Services
Sometimes, the source of a plumbing issue is deeper, within the sewer line. That's why sewer camera inspections are important. They allow plumbers to determine what's causing a problem, and what they need to do to fix it. If you ever need this kind of sewer inspection, get in touch with Perfect Home Services.
We'll help you fix whatever's causing your plumbing woes.
Reasons You Might Need a Camera Inspection
Understanding when it's time to take a closer look at the sewer line requires knowing what types of warning signs to look out for.
Again, because the types of issues that require the use of a sewer camera often resemble other plumbing issues, you may not realize the sewer is actually the source of the problem.
By familiarizing yourself with these early warning signs, you're more likely to address the issue before it cases even more damage. Specifically, you should contact professionals if you notice any of the following:
Wet Spots & Sewage
Find out where the main sewer line to your property is. Periodically check it for wet spots, or signs of sewage.
This is especially important if there are any trees near the sewer line. Their roots can eventually grow into the sewer, cracking it. When this happens, water and sewage can leak out, forming wet spots on your property.
Inconsistent Water Pressure
Inconsistent water pressure could be a sign of a blocked or leaking pipe. However, if plumbers are unable to find the cause of the problem within your home's plumbing pipes, it's time for a sewer line inspection.
They'll insert a snake camera into your system, looking for signs of leaks or blockages outside the home's main plumbing network.
Odors
Again, when the sewer line is cracked or otherwise damaged, sewage can leak out. This doesn't just create wet spots on the lawn; it can also result in unpleasant odors.
Be sure to contact a plumber right away if you notice any sewage odors, especially if they seem to be located around the area of the property where your sewer line runs.
Thriving Patches of Grass
Sometimes, the warning signs of a problem are actually pleasantly surprising.
When sewage and water leak into the soil, it can allow grass to thrive much more than it normally would. If you can't seem to explain why certain patches of grass around your sewer line are growing more rapidly than others, it's time to schedule a plumbing inspection.
---
At Perfect Home Services, we believe in honesty, professionalism, and responsiveness.
That's how we've managed to stay in business for more than 25 years. If you need a sewer camera inspection in the Chicagoland area, get in touch. We're available 24/7, ready to help whenever trouble strikes.

100% Satisfaction Guaranteed

Free Estimates (Pending We Perform Work)

Background-Checked & Drug-Tested Techs

Special Financing Available
Plumbing Contractor
License #: 055-041685
Expiration: 09-30-2023
Plumber-Master
License #: 058-186859
Expiration: 04-30-2022
Indiana State Plumbing License
License #: PC11003196
Expiration: 12-31-2023
Reviews and Certifications
---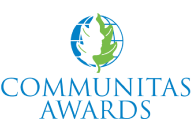 2010 Community Partnership Winner
Bryant Medal of Excellence