keep your thermostats in good working order
Even if your HVAC system is in good condition, it won't do what it's supposed to if there's a problem with your thermostat. That's why, when you need help installing or repairing one, you need help from Perfect Home Services.
For more than 30 years, we've helped people throughout the Chicagoland region keep their thermostats in good working order. Our dedication to customer satisfaction is just one reason to hire us. Our expertise is another.
By knowing what we're doing and caring about what we're doing, we offer service you can rely on.
What We Offer
Need a new thermostat? Having problems with your current one?
Either way, when you hire us, you can rest easy, knowing you're in the hands of experienced professionals who are committed to getting the job done right. Key services we offer include the following:
There are many reasons you may want to make the switch to a new thermostat. For instance, some programmable thermostats allow you to boost the overall efficiency of your HVAC system. By programming the device to match your schedule, you can make sure the HVAC system operates exactly when you need it to, while shutting off when you don't.
Your thermostat needs to be installed properly if you're going to reap these benefits.
That's why it's a smart idea to hire professionals for the job. We'll install it correctly, making sure it connects to your HVAC equipment seamlessly.
Does your HVAC system not turn on when you adjust the thermostat? Does it stay on even after you haven't adjusted the thermostat? These are signs it may need to be repaired. However, the problem itself may have more to do with your HVAC equipment than your thermostat itself.
You need to make sure the people handling the repairs have the know-how to determine what's causing the problem in the first place.
Our technicians at Perfect Home Services believe in thoroughly investigating these types of problems. They'll listen closely to you, making sure they fully understand the nature of the issue. The more they understand it, the easier it is to determine the cause and the proper solution.
---
For two and a half decades and counting, we at Perfect Home Services have always worked hard to offer our customers the kind of service they deserve. That includes free estimates (pending we perform work), the option to contact us 24/7, and a willingness to offer maintenance advice, so you can avoid thermostat problems in the future.

100% Satisfaction Guaranteed

Free Estimates (Pending We Perform Work)

Background-Checked & Drug-Tested Techs

Special Financing Available
Plumbing Contractor
License #: 055-041685
Expiration: 09-30-2023
Plumber-Master
License #: 058-186859
Expiration: 04-30-2024
Reviews and Certifications
---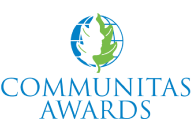 2010 Community Partnership Winner
Bryant Medal of Excellence