Air Conditioner Maintenance
Ensuring Your Unit Works to its Full Capabilities
Air Conditioning Maintenance Services
You depend on your home AC system to keep you and your family comfortable during the warmer months. That's why it's important to stay on top of air conditioner maintenance. Doing so doesn't just prevent unexpected breakdowns. It also saves you a lot of money in the long run. 
Professionally maintained air conditioning units run more efficiently and require fewer repairs than systems that have been neglected.
Keeping yours in good shape involves working with professionals. You can handle the basic upkeep tasks, while our expert technicians at Perfect Home Services handle the more complicated steps.
The Importance of Maintaining Your AC Unit
Regular maintenance is a proven method for maximizing your air conditioner's life span. It's also the best way to ensure optimal and efficient performance. The cleaner your system is and the more efficiently it operates, the more money you'll save on utility bills and repair costs. 
The main objective of air conditioner maintenance is to clean each system component and ensure it operates correctly. This process is critical for preventing unexpected breakdowns and sudden repairs during the hottest months of the year.
The Essential Elements of an Air Conditioning Tune-Up
Before performing any maintenance tasks, shut the unit's power off completely. This is important for safety reasons. Proper AC maintenance involves several basic steps:
Cleaning the Exterior Components
If you have a split system, the outdoor components may get clogged with debris that reduces the system's efficiency. You'll want to remove the fan cage from the exterior AC compressor and condenser, then open the unit to clear away leaves and other debris. Gently rinse the fins with water, being careful not to damage them. 
You may want an expert to demonstrate this before attempting it yourself.
Cleaning the Coil
Inside your home, you'll find the door for the evaporator coil. Open it and apply an evaporator coil cleaner product according to the product's instructions. This is another task you may want to leave to a professional AC coil cleaner. They'll have the tools and expertise necessary to do a thorough, safe job.
Changing the Filter
A clogged AC filter can reduce the efficiency of your unit and prevent it from keeping the home as cool as possible. If your unit hasn't been as effective as it typically is, or if your energy bills seem to be going up during the warmer months, be sure to check the filter regularly to see if it needs to be cleaned or changed.
Additional Maintenance Services You Need
Coordinating with experts is key when maintaining a system. They'll take additional steps to prolong its life span and maximize efficiency. Examples include:
Annual inspections: Consider having a professional inspect your unit annually. This is especially smart to do before the warm months arrive. An air conditioner maintenance expert will confirm whether you're prepared for the season, or whether your system needs work.
Advice: Take advantage of professional expertise. During your inspection, ask the technician to demonstrate DIY AC maintenance tasks. You should also ask them how frequently your system requires maintenance.
Advantages of Choosing Perfect Home Services as Your AC Maintenance Company
When you partner with Perfect Home Services for air conditioner maintenance, you'll work with one of the area's most skilled and knowledgeable service providers. Our technicians have years of combined experience maintaining, repairing and installing HVAC equipment from some of the industry's most recognized brands. More importantly, we pride ourselves on honest and transparent communication on each customer project we undertake.
Additional benefits of working with us include:
Comprehensive warranties: We offer the industry's most extensive warranties for HVAC parts and services, from air conditioners to heating units to plumbing systems.
VIP membership programs: Our VIP program provides additional cost savings for recurring services, including free tune-ups and vouchers for future repairs and maintenance.
Flexible finance options: Our finance team can work with you to customize a payment plan based on your unique budget. 
Schedule Your Air Conditioner Tune-Up Services Today
---
Serving homeowners throughout the Chicagoland area for over 30 years, our technicians at Perfect Home Services are available to respond to your needs. We've managed to stay in business for two decades and counting because we do right by our clients. We'll inspect your system, provide expert advice and help you develop the ideal maintenance plan.
Request service with our team online, or call us today to schedule!

100% Satisfaction Guaranteed

Free Estimates (Pending We Perform Work)

Background-Checked & Drug-Tested Techs

Special Financing Available
Plumbing Contractor
License #: 055-041685
Expiration: 09-30-2023
Plumber-Master
License #: 058-186859
Expiration: 04-30-2024
Reviews and Certifications
---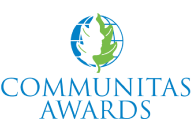 2010 Community Partnership Winner
Bryant Medal of Excellence