Ejector & Sump Pump Services
Get the Peace of Mind that Comes From Knowing Your Property is Safe
Ejector and Sump Pump Services
Keeping the lowest level of your home free from water damage often requires the use of a sump pump and/or ejector pump. A sump pump removes water that accumulates from flooding, while an ejector pump removes waste water if you have a below-grade toilet or other plumbing fixture.
Keeping both of these devices in proper working order is essential. Luckily, with the help of Perfect Home Services, it's also easy. We offer a range of services designed to keep your home safe.
Ejector Pump Services We Offer in Chicagoland
Both ejector pumps and sump pumps are complicated machines. You shouldn't attempt to work on them if you don't have the proper experience. Instead, let the professionals handle the task.
We specifically offer the following key services:
Give us a call the moment you notice your ejector pump isn't working. There are many reasons it may stop functioning properly.
We'll identify the cause of the problem, fixing it thoroughly to prevent trouble from striking again in the future.
Like any complicated piece of machinery, an ejector pump doesn't have an unlimited lifespan. It will stop working eventually. Major damage can also mean you're better off replacing it than repairing it.
In cases like this, we'll install your new one carefully, making sure it performs optimally.
Residential Sump Pump Services
Don't ignore sump pump problems. If your sump pump doesn't work, your home is vulnerable to everything from water damage to mold growth. Get in touch with us, and you get the peace of mind that comes from knowing your property is safe.
Again, any machine like this will eventually fail. While we may be able to repair the damage, we might also recommend installing a new one if the pump is nearing the end of its lifespan. We can install new pumps in new locations, or simply replace existing ones with a new unit.
Turn to Perfect Home Services for Ejector and Sump Pump Service
---
We believe everyone should know their home is protected from water damage. That's why we offer 24/7 client service availability, responding fast when you need service. We also offer free estimates (pending we perform work), making it easier to make a budget.

100% Satisfaction Guaranteed

Free Estimates (Pending We Perform Work)

Background-Checked & Drug-Tested Techs

Special Financing Available
Plumbing Contractor
License #: 055-041685
Expiration: 09-30-2023
Plumber-Master
License #: 058-186859
Expiration: 04-30-2024
Reviews and Certifications
---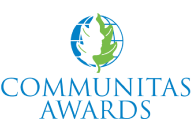 2010 Community Partnership Winner
Bryant Medal of Excellence