Sewage Ejector Pump Repair
Let Our Professionals Correct the Problem Before it Gets Worse
Ejector Pump Repair Services
Your ejector pump plays a crucial role in your home. If it stops working properly, wastewater from low-level plumbing fixtures can't drain away.
Instead, it starts to accumulate.
If the problem isn't addressed fast, the ejector pit could overflow, resulting in even more problems.
That's why you should familiarize yourself with the warning signs of a problem. If you notice any issues, our professionals at Perfect Home Services will correct them before the situation gets worse.
Indications That You Need Repairs To Your Ejector Pump
Unless you're constantly monitoring the condition of your sewer pump, you may not immediately notice when it stops working properly. Again, the longer an issue goes unaddressed, the more money you're likely to spend fixing it in the future.
Keep an eye out for these warning signs, and get in touch with a repair team as soon as you notice them.
Undesirable Odors
The sewage ejector pump serves to remove wastewater from plumbing fixtures that were installed below the main sewer line connecting to your home. Thus, when it isn't working properly, you may smell the unpleasant odor of sewage when you walk into the basement.
If you've inspected your pipes for signs of a leak, but haven't been able to find any, that's a good sign the pump is no longer completely removing wastewater.
Erratic Pump Operation
Does your ejector pump seem to shut down randomly, before it's completely removed all the wastewater from the pit? If it fails to remove wastewater virtually all the time, the problem may simply be due to a clog within the system.
If it works sometimes, but doesn't work others, odds are good the device itself needs to be repaired.
Consistently Running
Sometimes, a broken sewage pump will still remove wastewater from the tank. That doesn't mean it's working properly. The pump is only supposed to run when it detects wastewater that needs to be removed. If it continues running even after emptying all the water from the ejector pit, get in touch with a repair team.
Why Hiring a Professional for Ejector Pump Service Is Critical
The manufacturer's instructions that came with your pump likely offer some troubleshooting advice if it isn't working properly. You may be able to fix the problem yourself by following these instructions.
However, if the manufacturer's recommendations don't fix the problem, trust experienced and qualified technicians to handle it. Try to fix an ejector pump on your own, and you could accidentally expose yourself to sewage (or damage the pump further) if you're not experienced with this task. Even if you don't cause additional damage, you may not completely fix the pump.
This leaves your home vulnerable to water damage, mold, bacteria, and more.
Don't let this happen. Our experts at Perfect Home Services will handle the problem before it turns into a major issue.
---
Combining 25 years of experience with a client-centric approach, Perfect Home Services is ready to help when you need ejector pump repair service in the Chicagoland region. We'll diagnose the problem accurately, and we'll gladly answer any questions you may have, helping you prevent future issues. If you ever need to contact us, we're available 24/7.

100% Satisfaction Guaranteed

Free Estimates (Pending We Perform Work)

Background-Checked & Drug-Tested Techs

Special Financing Available
Plumbing Contractor
License #: 055-041685
Expiration: 09-30-2023
Plumber-Master
License #: 058-186859
Expiration: 04-30-2022
Reviews and Certifications
---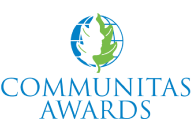 2010 Community Partnership Winner
Bryant Medal of Excellence