With help from our team, you can be certain your sewer will be back in proper condition fast
Sewer Line Repair Services
It's easy to forget how important your home's sewer line is.
Most of the time, you probably don't even think about it. That all changes when it stops working. If you ever notice any signs of a problem, schedule sewer line repair immediately. These types of issues tend to get worse if they're not properly addressed.
The Importance of Scheduling Service With a Sewer Repair Company
Your sewer lines play a vital role in keeping your home safe and comfortable. Ensure they continue working correctly, even if they've gotten damaged, by hiring a professional sewer repair plumber.
When you need sewer line repair service, contact Perfect Home Services. We are equipped with plumbers and technicians experienced in repairs, inspections and replacements.
Signs You Need a Sewer Repair Plumber
Sewer lines can get damaged for a wide variety of reasons.
For example, trees near them can cause leaks and fractures if their roots grow into the sewer. That's why it's important to understand what types of warning signs you should be on the lookout for.
Your sewer line isn't exactly visible to you, so you can't identify a problem by looking right at it.
Instead, contact a plumber if you notice any of the following issues:
Slow Drains
A slow drain could be a sign of a problem with your pipes.
However, if a thorough inspection reveals no signs of blockages or damage, it's highly like the sewer is the source of the problem. A sewer camera inspection will confirm if this is the case.
Foundation Cracks
Regularly check the foundation of your home for signs of cracks. Although other issues may be the culprit, often, these develop because leaking water from the sewer pipe is causing the damage.
Fixing the issue fast will save you a lot of money in the long run.
Mold
Mold growth, especially in the lower levels of the home, may indicate a problem with the sewer line.
That's because moisture is what allows mold to grow.
If any member of the household is allergic, it could pose a serious health risk.
Unpleasant Odors
The sewer line is usually sealed perfectly, so no odors can escape.
When it's been damaged, you may notice sewage odors around your drains, as well as around the area of your property where the sewer pipe runs. This is a key reason to contact a sewer line cleaning and repair team ASAP.
Soggy Yard
When sewage and water leak out from the pipe, they collect in the soil beneath your lawn. Eventually, this can result in a soggy yard.
While some of the other warning signs listed here could also indicate a problem within the home plumbing system, this particular sign is more likely related to the sewer.
Emergency Sewer Repair Services
We offer emergency sewer repairs for homeowners when unexpected issues arise. We're available with call service 24/7, so feel free to contact us whenever you notice something is wrong with your sewer line. Our plumbers will schedule a visit to determine the cause of the issue and provide a solution as soon as possible.
Why Choose Perfect Home Services for Sewer Pipe Repair?
Whether you need a sewer pipe repair or a line inspection, our team at Perfect Home Services can help. We believe in providing exceptional services, so we always make sure the work we complete is perfect — and the job isn't done until it is.
Our plumbers are highly experienced when it comes to sewer repair jobs. We ensure they have all the training and education needed to complete their work to our high standards. All our technicians have licenses, certificates and insurance. They also undergo background checks and drug tests for added peace of mind.
Book Your Sewer Repair Service
---
If you need sewer line repair, get in touch with Perfect Home Services, serving the Chicagoland area for more than 30 years. Our team of professionals offers free estimates, is available by phone 24/7, and is always happy to answer any questions you may have about the topic. Call us or request service online today!
*Free estimate applies if you have a competing offer and/or you proceed with the service.

100% Satisfaction Guaranteed

Free Estimates (Pending We Perform Work)

Background-Checked & Drug-Tested Techs

Special Financing Available
Plumbing Contractor
License #: 055-041685
Expiration: 09-30-2023
Plumber-Master
License #: 058-186859
Expiration: 04-30-2024
Reviews and Certifications
---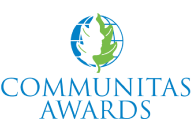 2010 Community Partnership Winner
Bryant Medal of Excellence