Are you looking for a way to save money on utility bills?
Tankless Water Heater Services
You may want to swap out your current hot water heater with a tankless model.
Tankless water heaters aren't ideal for everyone, but they do offer key benefits to some homeowners. Our technicians at Perfect Home Services will gladly help you determine if making the switch is the right choice for your lifestyle.
If you decide it is, we'll equip you with a new unit to help you save a lot of money in the long run.
What is a Tankless Water Heater?
Most traditional hot water heaters heat up a certain amount of water and store it in a tank for future use.
As the name implies, tankless units do not.
Instead, they heat up water on demand. This typically reduces the amount of water and energy a person uses, resulting in lower bills. Making the switch can also benefit the environment by conserving an essential resource.
Reasons to Get a Tankless Water Heater
Again, not everyone should replace their current hot water heater with a tankless model.
For example, if you have a large household, you may want to stick with a traditional unit. Tankless models offer many benefits, but they're also less effective at providing a constant, steady supply of hot water when multiple people are using multiple plumbing and water fixtures.
However, you may want to make the switch if any of the following apply:
You Would Like More Space
If you have a small home with few occupants, and you're looking for a way to create more space, consider replacing your water heater with a tankless unit.
As you may expect, they take up much less space because they don't include tanks to store water in. They're often wall-mounted, requiring about the same amount of space as an air conditioning unit.
Replacing a tank-based model with a tankless model is an easy way to free up room in a smaller home.
You Want to Go Green
Don't like the idea of wasting a lot of energy and water?
Looking for a way to conserve resources?
If protecting the planet is one of your key values, a tankless water heater may be right for you. Consult with a professional to determine if it will provide enough hot water to realistically meet your needs.
You Don't Want to Replace Your Next Unit for a While
If you're already in the market for a new water heater and you don't think you'll ever have much need for the amount of water a tank-based model supplies, research tankless ones.
Although every unit is different, they often have a longer anticipated lifespan than standard water heaters. Thus, they may be right for you if you don't want to replace your new one for several years.
---
If you're thinking about making the switch to a tankless water heater, contact our team at Perfect Home Services.
We've served people like you throughout the Chicagoland area for more than 30 years, so you know you're in good hands.
We'll offer a free estimate for the service, and we'll make sure it's installed correctly, preventing future issues.

100% Satisfaction Guaranteed

Free Estimates (Pending We Perform Work)

Background-Checked & Drug-Tested Techs

Special Financing Available
Plumbing Contractor
License #: 055-041685
Expiration: 09-30-2023
Plumber-Master
License #: 058-186859
Expiration: 04-30-2024
Reviews and Certifications
---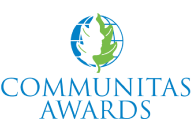 2010 Community Partnership Winner
Bryant Medal of Excellence