Keeping your sump pump in good working order is essential
Sump Pump Repair Services
The moment your sump pump stops working, your home is vulnerable to water damage, mold growth and any of the other problems that can develop as a result of basement flooding.
That's why it's important to get in touch with a sump pump repair team the moment you notice a problem. Our experts at Perfect Home Services will fix yours, helping you avoid more costly problems in the future.
The Importance of Service From a Sump Pump Repair Company
As a professional sump pump repair company, Perfect Home Services is home to technicians who can solve a wide range of problems. We don't believe a job is done until it's perfect. We understand the importance of your sump pump working correctly at home, so we provide repairs to ensure it does.
Signs You Need Sump Pump Repair Service
Your sump pump is a complicated device. Thus, like any other complicated machine, it can stop working reliably for a number of reasons.
You don't want to find out it's malfunctioning in the middle of a storm, with water flowing into your basement.
Instead, it's smart to familiarize yourself with the early warning signs of a problem. Get in touch with one of our professional sump pump repair technicians if you notice any of the following:
Not Working During Regular Tests
One of the best ways to prevent water damage in the lower levels of your home is to simply test your sump pump with about five gallons of water once a week.
Technically, you only need to add enough water to raise the float. Doing so doesn't take much time, and it's an easy way of finding out if the device is still working properly.
Keep in mind, while the pump may start to run when you add enough water to raise the float, that doesn't mean it's actually removing any water. Confirm that it is before moving on to another maintenance task.
Moldy Smells Near the Pump
If you notice any moldy smells around the area of the pump, get in touch with a professional to take a closer look.
It may be that your pump simply needs to be cleaned. However, the smell could also indicate that your pump isn't removing water as effectively as it should. A technician can determine the nature of the problem, helping you fix it before it gets worse.
Noisy Operation
A sump pump will likely make some noise when it's running.
However, the sounds should not be particularly loud or noticeable. If they are, it likely indicates a problem with some of the mechanical components.
The pump may fail in the future if you don't address these issues now.
Stuck Float
When you add water to the pump basin to test it, the float (or switch) should turn the device on once the water level rises above it.
However, sometimes it gets stuck. This is often a relatively easy problem for a repair team to fix, but until they do, the pump will not work.
Emergency Sump Pump Repair
Our technicians are ready to help whenever your sump pump stops working or needs repair. We provide emergency sump pump repair services so homeowners don't need to worry about their basements or first floors flooding. We're available with 24/7 call service to set up a visit.
Why Choose Perfect Home Services for Sump Pump Repair?
If you need sump pump repair service in the Chicagoland region, you need Perfect Home Services. With more than 30 years of experience serving people like you throughout the area, our technicians know how to quickly identify and address the various problems that can affect these devices. 
Our team has the expertise, licensing and insurance to perform professional repair services correctly the first time. You'll have peace of mind knowing our technicians are capable of helping you repair your sump pump.
When you receive sump pump repair services from us, you'll benefit from excellent warranties and financing options. Our team aims to provide the best sump pump repairs at an affordable cost. You can enjoy even more benefits by becoming a VIP member, which grants you access to discounts on various home plumbing, heating, ventilation and air conditioning services.
Book Your Residential Sump Pump Repair
---
Ensure your sump pump works properly to prevent flooding, mold growth and water damage. Perfect Home Services is your source for quality sump pump repairs and service. Contact us to schedule a repair appointment today!

100% Satisfaction Guaranteed

Free Estimates (Pending We Perform Work)

Background-Checked & Drug-Tested Techs

Special Financing Available
Plumbing Contractor
License #: 055-041685
Expiration: 09-30-2023
Plumber-Master
License #: 058-186859
Expiration: 04-30-2024
Reviews and Certifications
---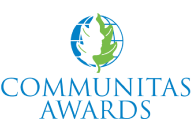 2010 Community Partnership Winner
Bryant Medal of Excellence