Ductless Mini-Split Replacement
Are you in the market for a new mini-split air conditioner or HVAC system?
Mini-Split Replacement Services
Trust professionals to handle the installation. Our technicians at Perfect Home Services will assist you every step of the way.
They'll remove your old equipment, install the new unit, and even help you choose which unit is ideal for your needs if you're having trouble making a decision. Most importantly, they'll install it correctly the first time, preventing major issues in the future.
Reasons to Replace Your Old Mini-Split System
No HVAC system lasts forever.
Whether you already have a mini-split that's starting to break down too frequently, or you want to upgrade to a new, more efficient system, replacing your current equipment with a new mini-split is often a smart idea.
Here are some of the key reasons you may consider doing so:
Your Current Unit Is Old
Every system is different, but most HVAC systems tend to work reliably for about 15 years. After this point, they may start to break down often.
Staying on top of frequent repairs can be costly. In the long run, it's often more cost-effective to replace your current system with a new unit. A new mini-split AC will also be more efficient than your old unit, saving you money on energy bills.
You Want More Flexibility
Even if you don't currently have a mini-split system, you may want to switch to one.
These ductless HVAC systems allow you to adjust the temperature in individual rooms without affecting the temperature in other areas of the house. This flexibility can help you reduce energy usage.
It's also ideal if your house has multiple occupants, each with their own temperature preference.
Your Current Unit Keeps Breaking Down
Even if a unit isn't particularly old, it may continue breaking down due to poor upkeep, improper installation, or major damage. This is another instance in which you're likely to save money by simply replacing it with a new mini-split.
The time, money, and effort you devote to keeping your current unit working may be better spent switching to a system that works more reliably.
Why Professional Installation Is Critical to the Life of Your Mini-Split
Professionals understand that mini-split systems consist of many components, all of which play a crucial role. Poor installation can reduce the system's efficiency, reducing its lifespan and costing you a lot of money in energy and repair bills over the long term.
That's why it's important to hire qualified professionals to install your system. They don't just perform the work correctly; they're also a valuable resource when you need advice about maintaining it.
---
For two and a half decades and counting, we've served people like you all throughout the region, cultivating a positive reputation thanks to our free estimates, professional courtesy, and overall reliability. We're even available by phone 24/7 if you ever need repairs or maintenance help.

100% Satisfaction Guaranteed

Free Estimates (Pending We Perform Work)

Background-Checked & Drug-Tested Techs

Special Financing Available
Plumbing Contractor
License #: 055-041685
Expiration: 09-30-2023
Plumber-Master
License #: 058-186859
Expiration: 04-30-2024
Reviews and Certifications
---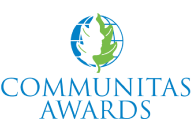 2010 Community Partnership Winner
Bryant Medal of Excellence