Performed With Care and Precision
Ductwork Installation Services
When replacing an HVAC system, you may need to change your property to accommodate the new unit. For example, if your new HVAC unit requires ductwork you don't have, you'll have to install it first before you can install the system.
This is complicated work and is therefore best left to the professionals. At Perfect Home Services, our technicians will perform the work with care and precision, helping you avoid problems in the future.
The Essentials of Professional Ductwork Installation
When installing new ducts in a home, technicians must do the work properly. Poor installation can result in unnecessary expenses in the future. That's why you want to trust HVAC installation professionals with this task. They'll be sure to take the following crucial steps:
Designing the System
Depending on your needs, you may want professionals to help you choose your new HVAC unit before you even start thinking about adding ductwork. They'll assess factors like the size of your home, what BTU rating is ideal for your needs and how much space you have for the new equipment.
Once they've determined what type of system to install and where the equipment will go, they'll create a design plan for your new ductwork.
Installing the Ducts
The specifics of this process vary from one home to another. Some homes provide easy access to the areas where new ducts are to be installed, while others don't. You'll also need to install new air vents in every room the ducts lead to.
HVAC installation professionals know how to perform this complicated work without damaging your home. They'll determine the most efficient way to install your new HVAC ducts.
Sealing the Ductwork
Ductwork must be properly sealed before the installation process is complete. If it isn't, you could lose a lot of energy through duct leaks over the years. This doesn't just reduce your ability to keep the home comfortable; it can also result in very high energy bills.
You might even make the mistake of operating your equipment longer than necessary to compensate for the lost energy. This reduces its potential lifespan, forcing you to replace your HVAC system sooner than necessary.
The Importance of Choosing a Professional Ductwork Installer
Choosing a professional installer or a qualified HVAC technician to handle your ductwork needs can save you a lot of time and money in the long run. One of the most significant advantages of selecting a reliable ductwork installation company is that it will back its services with a warranty. At Perfect Home Services, we offer some of the area's best warranties on parts and labor, ensuring your system delivers many years of reliable service.
Our warranties allow you to save money on unnecessary parts, damages and repairs that sometimes come with unprofessional installation. Our team's knowledge and expertise enable us to quickly handle any potential problem that may come up during installation, resulting in a smooth process from start to finish.
Advantages of Partnering With Perfect Home Services for Ductwork Installation
Choosing Perfect Home Services goes far beyond a reliable and accurate installation. We go the extra mile to create a seamless experience for all our services. 
Additional benefits of partnering with us include:
Extensive experience: We have decades of experience working with all types of ductwork and HVAC equipment. We can provide advice and insight to ensure a long-lasting system, including the best preventive maintenance care.
VIP programs: When you sign up for a VIP membership, you'll receive additional savings and perks for our services, including vouchers, discounts and free tune-ups.
Flexible payment plans: Regardless of your budget, our finance department can work with you to tailor a payment plan unique to your needs. 
Book Your Ductwork Installation Appointment Today
---
At Perfect Home Services, we pride ourselves on offering reliable and professional service to clients throughout the Chicagoland area. That's how we've managed to stay in business for more than 30 years. If you need new ductwork installation, we'll offer a free estimate (pending we go forward with work), and let you know what the project will cost upfront.
Give us a call or schedule an appointment online today.

100% Satisfaction Guaranteed

Free Estimates (Pending We Perform Work)

Background-Checked & Drug-Tested Techs

Special Financing Available
Plumbing Contractor
License #: 055-041685
Expiration: 09-30-2023
Plumber-Master
License #: 058-186859
Expiration: 04-30-2024
Reviews and Certifications
---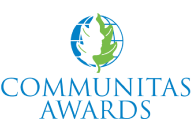 2010 Community Partnership Winner
Bryant Medal of Excellence