Ready to make the switch to a new furnace?
Furnace Replacement Services
Get in touch with Perfect Home Services. We'll equip your home with a heating system designed for your specific needs.
We can suggest the ideal furnace if you're having trouble sorting through your options, or install one you've selected from the brands we service. When planning the installation, consider replacing your entire HVAC unit; the system will work more effectively if the mechanical fit between the air conditioner and furnace is perfect.
Reasons to Get a New Furnace
In some instances, you may only need to repair a furnace if it's not working properly. However, there are also times when it makes more sense to replace it entirely.
Knowing which course of action you should take is easier when you coordinate with technicians who can assess your needs. They may suggest replacing the system, instead of repairing it, if you've experienced any of the following key issues:
Frequent Furnace Repairs Needed
A furnace that consistently breaks down is a major drain on your bank account.
This trend is likely to continue until you replace it. While you might think you're saving money by sticking with your current unit, you'll actually save more money in the long run by upgrading to a new one.
When properly installed, it won't need service for a long time.
Old Age & Failing Components
A furnace tends to work reliably for about 15 to 20 years.
It will start to break down more often than it used to as it gets older. If you're reaching this stage, plan ahead. By preparing ahead of time, you'll be less likely to incur furnace repair expenses when your old system stops working as effectively as it used to.
You can instead switch to a new system before that happens.
Ultra-Low Efficiency
Older units tend to operate inefficiently.
This results in higher energy bills. Many new furnaces, on the other hand, are designed to use much less energy than older systems.
This is yet another way in which replacing your current heating system with a new one saves you a lot of money in the long run.
Choosing a Furnace for Your Home
You may not want to replace your current furnace with one of the exact same type. Different types of HVAC units offer their own unique sets of benefits.
You also need to keep the size of your home in mind when making this decision. Technical factors like the unit's BTU rating all play a role in this decision. By coordinating with our professional technicians, you're much more likely to choose the right system for your home.
---
Having served clients throughout the Chicagoland region for two and a half decades and counting, we at Perfect Home Services are known for our reliability, professionalism, and flexibility.
When you're ready for a furnace replacement, we'll gladly offer a free estimate, so you can budget effectively. We'll take the time to discuss your preferences and goals, helping you choose the perfect new furnace.
To learn more about scheduling an appointment with our comfort specialist, call us today.

100% Satisfaction Guaranteed

Free Estimates (Pending We Perform Work)

Background-Checked & Drug-Tested Techs

Special Financing Available
Plumbing Contractor
License #: 055-041685
Expiration: 09-30-2023
Plumber-Master
License #: 058-186859
Expiration: 04-30-2022
Indiana State Plumbing License
License #: PC11003196
Expiration: 12-31-2023
Reviews and Certifications
---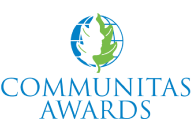 2010 Community Partnership Winner
Bryant Medal of Excellence