Helping you keep your system in good shape
Water Heater Maintenance Services
Like any plumbing device or fixture, your water heater can break down over time.
Preventing this is much easier if you understand the basics of proper maintenance.
Our team at Perfect Home Services will gladly answer any questions you may have about this topic. 
The Essentials of Hot Water Heater Upkeep
It's important to understand that the proper upkeep methods for a water heater will vary depending on what kind you have. For example, a tankless model will have difference specific maintenance needs than a standard tank-based unit.
That's why it helps to coordinate with professionals. Our technicians understand how to maintain each unit based in its individual needs.
In the meantime, the following are key tips worth keeping in mind:
Drain the Tank
A few times a year, you should drain about a quarter of the water in your hot water heater's tank, assuming you have a tank-based unit.
This serves to remove debris that can settle at the bottom, impacting the unit's overall performance. To do so, turn off the water supply and connect a hose from the drain valve to a bucket, draining the water until you see that it's fairly clear.
Be careful during this process, as the water will be very hot, and you could hurt yourself if you're exposed to it.
Turn the Temperature Down
Do you have any plans to be away from home for three days or longer?
If so, turn the temperature down to its lowest setting. This reduces the amount of energy the unit uses, extending its lifespan and saving you a lot of money on energy bills.
Listen to the Tank
When sediment and debris settle to the bottom of your tank, they can harm the overall unit.
You may notice some banging sounds coming from your water heater when sediment begins to accumulate.
If you notice any of these sounds, contact a repair professional sooner rather than later.
Why Hot Water Heater Inspections Are Important
Unless you have a lot of experience working with hot water heaters, there's a good chance you may not be entirely familiar with some of the problems that can develop when one starts to fail.
That's why it's a good idea to schedule annual inspections with a technician.
They'll confirm your unit is in good shape, and they'll help fix the problem if they identify any issues.
---
Serving the Chicagoland region for more than 25 years, the technicians at Perfect Home Services will help you keep your water heater in the best possible shape, saving you a lot of money in the long run. If you need a new unit, we'll install it.

100% Satisfaction Guaranteed

Free Estimates (Pending We Perform Work)

Background-Checked & Drug-Tested Techs

Special Financing Available
Plumbing Contractor
License #: 055-041685
Expiration: 09-30-2023
Plumber-Master
License #: 058-186859
Expiration: 04-30-2022
Reviews and Certifications
---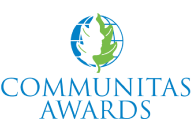 2010 Community Partnership Winner
Bryant Medal of Excellence