24/7 Phone Service, So You Don't Have to Worry
Bath and Shower Plumbers Serving Chicagoland
Your bath and shower aren't just functional. They offer comfort each and every day. That is, until they stop working.
That's why it's important to know that, whenever you need bath or shower services, Perfect Home Services can help. With more than 30 years of experience serving the Chicagoland area, we have the expertise necessary to cover all your needs.
Types of Bath and Shower Installation and Plumbing Services We Offer
We don't want you to look for a new contractor every time you need work done on your bath or shower. We believe in offering a wide range of services. That way, whenever you need help, you know exactly who to call.
Specifically, we offer the following:
Shower Repair
Don't ignore even a seemingly minor shower issue, like low water pressure. These kinds of minor annoyances often indicate a more significant problem with your overall plumbing system.
That's why it's important to hire experts to fix them. The people who address the issue should be qualified to identify its cause, making sure they've taken every step to prevent additional problems in the future.
That's exactly the kind of service we offer.
Shower Installation
Although installing a shower may not be as dangerous as installing a bathtub — you don't have to try and position a heavy fixture in place — it still requires expert help. You need to be sure your shower connects seamlessly with the overall plumbing system.
Improper installation could result in a shower that doesn't work reliably. Hire us to do the job right the first time, and you won't have to worry about that.
Bathtub Repair
There are plenty of reasons your bathtub may need to be repaired at some point. Everything from water pooling beneath it to a leaky bathtub faucet could cause significant damage if left unaddressed.
Luckily, we are available by phone 24/7, so you don't have to worry. Give us a call the moment you realize you need a plumber for your bathtub repairs.
Bathtub Installation
Don't try to install a new bathtub on your own. The task is complicated and you could risk hurting yourself or causing unnecessary damage if you don't have the proper experience. We'll make sure your new tub is installed properly.
Choosing a Licensed Professional for Bath and Shower Plumbing Repairs
Working with a licensed professional plumber ensures safe, high-quality work from start to finish. Experienced plumbers like the professionals at Perfect Home Services have years of experience handling nearly any shower or bath issue. Hiring a licensed plumber before a problem worsens can save you significant money on parts and repair costs later.
Plus, when you choose us for installation, you know we'll perform the job accurately and efficiently, ensuring your new shower or bathtub delivers many years of reliable service. We're fully licensed and insured, and our installations meet all the necessary building codes.
Advantages of Selecting Perfect Home Services as Your Bath and Shower Plumber
Perfect Home Services has established a reputation for offering the most reliable, skilled and professional plumbing services in Chicagoland. Our highly experienced technicians pride themselves on always doing the job right the first time. Also, because we care about the comfort and safety of your family, we offer emergency plumbing services for all your urgent needs.
Our professional plumbers strive to maintain transparent and honest communication, keeping you informed of the progress throughout the project. We provide various benefits that few competitors can offer, including a VIP membership program that delivers discounts and savings on recurring services. In addition, our parts and labor warranties are among the most comprehensive in our service areas.
Book Your Bath or Shower Plumbing Service Today
---
For over 30 years, we've been thrilled to serve communities throughout the Chicagoland region. Our team at Perfect Home Services has cultivated a positive reputation thanks to our free estimates (pending we go forward with work), 24/7 client service availability and financing options. To schedule bath or shower service for your home, call us or book online today!

100% Satisfaction Guaranteed

Free Estimates (Pending We Perform Work)

Background-Checked & Drug-Tested Techs

Special Financing Available
Plumbing Contractor
License #: 055-041685
Expiration: 09-30-2023
Plumber-Master
License #: 058-186859
Expiration: 04-30-2024
Reviews and Certifications
---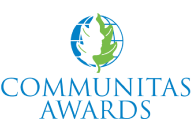 2010 Community Partnership Winner
Bryant Medal of Excellence