You depend on your hot water heater throughout the day
Water Heater Repair Services
You can't wait around until your water heater stops working. By contacting a water heater repair team sooner rather than later, you'll prevent what may be a minor problem from turning into a more serious issue.
Our team at Perfect Home Services will gladly help you repair your unit, and we'll replace it if you need a new one.
Importance of Scheduling Service With a Water Heater Repair Company
Although you may be tempted to try and repair your water heater on your own, you're better off hiring professionals.
Repairing water heaters can be dangerous, especially since you'll be working with boiling water, which could lead to injuries or property damage if a spill occurs. Other dangers of repairing water heaters yourself include:
Electrocution.
Causing an electrical fire.
Triggering a gas explosion.
Exposing yourself to hazardous chemicals.
Professionals from water heater repair companies know what they're doing, having specific training and education in working with water heaters, which are complicated machines. Their expert knowledge makes them more likely to accurately identify the cause of your water heater problem and determine a solution.
Work with experts from our company whenever you need hot water heater repairs.
Signs You Need Hot Water Heater Repair
Obviously, if your water heater stops delivering hot water, that means it's time to schedule repairs.
However, there are other, less-obvious warning signs you should pay attention to. Get in touch with our repair technicians if you notice any of the following:
Banging, Metallic Sounds
When a hot water heater has been used for an extended period of time, sediment and debris can accumulate at the bottom of the tank.
This often results in banging noises. If the problem isn't addressed, the unit could suffer substantial damage.
Rusty Water
Is your water slightly rust-colored? Does it only appear this way when you're using hot water? If so, contact a professional. This is a sign your unit is starting to wear down. While it may need to be replaced, depending on the severity of the problem, it's possible that all you'll need are basic repairs.
Leaks From the Tank
Regularly inspect the area around your water heater's tank for signs of leaking. Don't ignore the problem if you notice any.
Not only will a leak waste a lot of water, it could also cause major damage to your property.
The accumulation of moisture might even result in mold growth. Fixing this problem fast will save you from future expenses.
Emergency Water Heater Repair
If you need emergency water heater repair, Perfect Home Services is here to help. We offer a 24-hour call service, so you can speak to someone whenever you have an issue. Our call representative could help you schedule the next available repair appointment and walk you through what to do until you receive service. Call us whenever you have a question or need assistance with your water heater.
Why Choose Us for Water Heater Repair Service?
With more than 30 years of experience serving clients throughout the Chicagoland region, our team at Perfect Home Services is on hand whenever you need to address your hot water heater repair needs. We also offer water heater replacement service if you need a new unit. 
Our team provides you with quality services every time you work with us. We ensure the results of our jobs are perfect, and if they aren't perfect, the job isn't done.
Book Perfect Home Services for Water Heater Repair Service
---

100% Satisfaction Guaranteed

Free Estimates (Pending We Perform Work)

Background-Checked & Drug-Tested Techs

Special Financing Available
Plumbing Contractor
License #: 055-041685
Expiration: 09-30-2023
Plumber-Master
License #: 058-186859
Expiration: 04-30-2024
Reviews and Certifications
---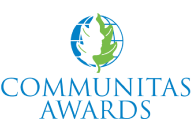 2010 Community Partnership Winner
Bryant Medal of Excellence