Fully Insured & Licensed Installation Technicians
Furnace Installation Services
Replacing a furnace is a complicated process typically involving many essential steps.
The specifics of the process will vary depending on what type of furnace you're installing. You might also need to make changes to the house itself, like installing new ductwork, in order to accommodate your new system.
As you research your options, keep in mind that you may want to replace your HVAC unit entirely. HVAC systems tend to work better when both the air conditioner and furnace are compatible.
We only install the finest products from Bryant
Getting a New Furnace in Your Home
Again, while the specifics of the installation process are not universal, there are some steps that tend to be consistent, regardless of your particular situation or needs.
It's often smart to coordinate with professionals during these stages. Unless you have significant technical knowledge of HVAC installation methods, you may not be completely sure what system is right for your needs, what changes you might need to make to your home to ensure the new system works, and more.
Typically, these steps will always be part of the process:
Choosing a System
Not all furnaces are equal. Different types of HVAC systems offer different benefits. If you have existing ductwork, a split system may be ideal. This consists of equipment located on an outdoor pad, along with the interior components.
Mini-split systems are useful if you don't have any existing ductwork. They also connect to outdoor equipment, but the connections can fit through small holes in the wall. On top of that, these units allow for zoned heating. By only heating certain areas of the house at a time, you can save a lot of money on energy bills.
The size of your home will also play a role in this decision. If you get a system that's too large for your needs, you'll waste money.
However, if the system is too small, it won't heat the home reliably.
Preparing For Install
Removing all the old equipment before installing any new equipment is essential. This can be a complicated process. An HVAC unit tends to consist of many different components throughout the house. Locating all of them and removing them completely requires understanding the overall layout of your system.
You might also need to acquire certain permits from your municipality before installing a new system.
Research this ahead of time to ensure you're in proper compliance with all relevant local codes and laws.
Installation
A new furnace installation may involve several steps.
Again, if your new furnace requires ductwork you don't have, you'll have to install it first. Even if you're only using a mini-split system, you'll still need to make space for the outdoor equipment if you currently don't have any.
If the new HVAC unit is similar to the old one, installing it will be a simpler process. However, it will still require following the manufacturer's instructions step-by-step. This requires professional assistance from a trained and experienced HVAC technician.
---
If you're planning to replace your furnace, get in touch with Perfect Home Services, serving homeowners throughout the Chicagoland area for more than 20 years.
Our technicians have the experience and expertise necessary to do the job right the first time. We also offer free estimates, so you can get a better sense of what the job will cost before you pay a dime.
To discuss installing a new furnace, call us today!

100% Satisfaction Guaranteed

Free Estimates (Pending We Perform Work)

Background-Checked & Drug-Tested Techs

Special Financing Available
Plumbing Contractor
License #: 055-041685
Expiration: 09-30-2023
Plumber-Master
License #: 058-186859
Expiration: 04-30-2022
Indiana State Plumbing License
License #: PC11003196
Expiration: 12-31-2023
Reviews and Certifications
---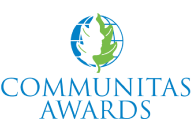 2010 Community Partnership Winner
Bryant Medal of Excellence