A leaking pipe can cause a lot of damage to your property
Pipe Leak Repair Services
Aside from the obvious water damage, the moisture that seeps into your walls and floors can promote mold growth. If any member of your household is allergic to mold, this will make the home very uncomfortable (and potentially dangerous) for them.
That's why it's important to schedule pipe leak repair as soon as you notice a problem. Our experts at Perfect Home Services will identify the source of the leak, repairing it thoroughly.
Signs You Might Need Pipe Leak Repair
If a pipe bursts, you'll probably notice it.
Leaks, however, can be more difficult to notice right away, depending on their location and size. Thus, it's smart to familiarize yourself with some of the warning signs associated with water leaks in your plumbing. Contact our team if you notice any of the following:
Water Stains
If the source of the leak is in one of the upper levels of your home, the water can stain the ceiling of the level below it.
Periodically check your ceilings for any signs of water damage. Because minor bathroom or kitchen spills will virtually never cause ceiling stains, if you spot one, the most likely cause is a leaking pipe.
Musty Smells
As moisture seeps throughout your home, it can give off a musty odor.
This odor tends to persist no matter what steps you might take to eliminate it.
Left unaddressed, mold could thrive in that area too. Contact a professional to take a closer look; if the cause is a leaky pipe, the damage will only get worse until you fix it.
Floor Damage
A pipe leak can release enough water to substantially damage your floors. Although the specific signs of a problem may vary depending on the size of the leak and the type of flooring you have installed, typically, you may notice buckling and/or staining.
Bathroom tiling is also known to crack from water damage in some cases.
Preventing Future Pipe Leaks
Although there are some factors you can't control, you can still take steps to guard against leaks.
Keep the following tips in mind in order to save money in the long run. Following basic maintenance steps may be key to avoiding more substantial damage.
Address Clogs Quickly
If any of your drains are clogged, get in touch with a plumber sooner rather than later. A blockage in your system could allow water to build up within a pipe. This puts pressure on it.
Left unaddressed, it may result in a leak or even a full pipe burst.
Winterize Your Pipes
The freeze-thaw cycle of winter also adds extra pressure on your piping. Our team can help you prepare by winterizing and insulating your pipes.
Keeping the home warm during the winter also reduces the odds of water freezing in your pipes.
---
Our team can service the vast majority of pipes you may have in your home, including PVC, copper, galvanized steel, cast iron, and any other common pipe material.

100% Satisfaction Guaranteed

Free Estimates (Pending We Perform Work)

Background-Checked & Drug-Tested Techs

Special Financing Available
Plumbing Contractor
License #: 055-041685
Expiration: 09-30-2023
Plumber-Master
License #: 058-186859
Expiration: 04-30-2024
Reviews and Certifications
---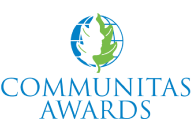 2010 Community Partnership Winner
Bryant Medal of Excellence