An Essential Part of Your Home's HVAC System
Residential Ductwork Services
Your ductwork is an essential part of your home's HVAC system.
That means you need to make sure it is both installed and repaired correctly. Problems with your ductwork can reduce the efficiency of your system, resulting in high energy bills. Our team at Perfect Home Services will ensure that doesn't happen.
With 30 years of experience serving the Chicagoland region, we have the expertise and skills necessary to make sure your ductwork does its job reliably and consistently.
Residential Ductwork Services We Offer
The specific service you need will depend on your situation.
For example, if you switch to a new HVAC system that requires ductwork, you'll have to install it. If it fails later, you'll also need to know there are reliable people you can turn to who know how to repair it. That's why it pays to work with Perfect Home Services.
If you need assistance with your ductwork, we'll help.
When you need to install new ductwork to facilitate your new HVAC system, it's very important to hire skilled professionals who have experience in this area. That's not simply because installing ductwork involves carefully removing surfaces in your home without causing damage.
Your ductwork must also be properly sealed.
If it's not, air can leak out, making your HVAC system less efficient. If this happens, you'll waste a lot of energy and a lot of money on bills. Our technicians will install your ductwork with precision, so you don't need to worry about this happening.
Your ductwork can fail over time. Even if it was installed properly, old age combined with wear and tear can result in an HVAC system that operates much less efficiently than it should.
When this happens, you need help from a qualified repair team. If the problem can be fixed, you want to hire people who can do the job right the first time. Our technicians also know that sometimes it's better to simply replace your ductwork entirely.
We'll carefully evaluate the condition of your system to confirm whether you should or should not replace it. We'll also let you know what warning signs you should look out for to know whether it's starting to break down again in the future. That said, with our help, that's unlikely to happen.
Emergency Ductwork Service
Issues with your ductwork and HVAC system typically occur when least expected. The professionals at Perfect Home Services realize the importance of having a fully functional HVAC system, particularly during the coldest and hottest months of the year. That's why we provide emergency ductwork services to cover all your urgent requirements.
Many ductwork emergencies often begin with loud noises, unusual odors or system shutdowns. When a skilled technician addresses these symptoms immediately, you save significant time and money on parts and repairs later. Trust the experts at Perfect Home Services to handle all your ductwork service requirements when you need them most.
Benefits of Working With Perfect Home Services
When you partner with Perfect Home Services for ductwork installation, repair or maintenance, you have the comfort of knowing that we're one of the most dependable and experienced service companies in the Chicagoland area. Our technicians have decades of combined experience servicing ductwork in nearly any type of home. In addition, we're a fully insured and licensed ductwork and HVAC service company.
At Perfect Home Services, we strive to go above and beyond the average HVAC service and repair company by offering benefits you can't find anywhere else. We believe in honest and transparent communication in everything we do. We also provide some of the region's most comprehensive warranties for parts and labor.
Our VIP membership program features discounts, vouchers and free tune-ups for your HVAC system. Additionally, we provide various deals and coupons year-round for increased cost savings.
Schedule Your Ductwork Service Appointment Today
---
At Perfect Home Services, we want you to be more than satisfied with the results of our work. That's why we offer free estimates (pending we go forward with work), 24/7 client service availability via phone and flexible scheduling. For more information about scheduling services, call us in the Chicago area, or contact us online today.

100% Satisfaction Guaranteed

Free Estimates (Pending We Perform Work)

Background-Checked & Drug-Tested Techs

Special Financing Available
Plumbing Contractor
License #: 055-041685
Expiration: 09-30-2023
Plumber-Master
License #: 058-186859
Expiration: 04-30-2024
Reviews and Certifications
---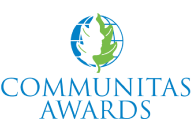 2010 Community Partnership Winner
Bryant Medal of Excellence