Ductless Mini-Split Installation
The Ideal Choice for Many Homeowners
Mini-Split Installation Services
Unlike other types of HVAC systems, it doesn't require ductwork. Thus, you don't need to install any new ductwork to accommodate it. Consisting of outdoor equipment connected to individual wall-mounted units, it allows you to adjust the temperature for each specific room in the home.
This boosts the overall efficiency of the system, saving you money in the long run.
Getting a Mini-Split System in Your Home
The installation process for a mini-split system is often fairly simple.
However, the specifics of the process may vary depending on a number of factors. For instance, if you don't already have an outdoor pad for the equipment, you'll need to install one first before you can install the rest of the system.
In general, however, the process involves the following essential steps:
Removal
If you have any existing HVAC equipment, all of it will have to be removed before the new system can be installed. This can be somewhat time-consuming if you're not familiar with all the technical components of your HVAC unit.
They can be located throughout numerous areas of the home. Following the manufacturer's instructions to remove the equipment thoroughly and safely is essential.
Installing the Outdoor Equipment
Once the old HVAC components have been removed, the outdoor equipment for your new ductless HVAC system will be installed.
Again, if you don't have a pad for it already, you'll need to install one first. Once the outdoor equipment is in place, the next step involves making small holes in the walls to connect the outdoor components to the units inside the home.
Mounting the Units
With a ductless AC system, people typically opt to install multiple units throughout the home.
They're relatively easy to mount to the walls, and they're barely noticeable. After they've been mounted and all connections have been made, you'll want to test each unit to ensure they all work properly.
The Benefits of a Mini-Split System
There are many reasons to consider a new mini-split air conditioner installation.
Again, with this type of system, you can adjust the temperature in a specific room, without affecting the other rooms. This allows you to save money, and it allows every member of the household to adjust the temperature to their own personal preference.
This is ideal for large families and households with numerous occupants. Mini-split systems are also useful if you've added an addition to a home but don't want to install new ductwork.
---
Get in touch with Perfect Home Services. For over 30 years, we've helped people throughout the Chicagoland area stay comfortable all year long. By offering free estimates and being honest about all costs upfront, we make it very easy for you to plan a budget for this project.

100% Satisfaction Guaranteed

Free Estimates (Pending We Perform Work)

Background-Checked & Drug-Tested Techs

Special Financing Available
Plumbing Contractor
License #: 055-041685
Expiration: 09-30-2023
Plumber-Master
License #: 058-186859
Expiration: 04-30-2024
Reviews and Certifications
---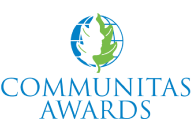 2010 Community Partnership Winner
Bryant Medal of Excellence