Your Bathroom is an Essential Part of Your Home
Bathroom Plumbing Services
It's important to make sure the plumbing system is working properly. Even a seemingly minor problem, like a leaky faucet, could result in major damage or expenses down the line if you don't address it quickly.
With help from our team at Perfect Home Services, that's not a problem. We've served clients throughout the Chicagoland region for more than 30 years, helping people just like you keep their bathroom plumbing in good working order. We also offer free estimates — pending you go forward with work, so you can easily budget for bigger projects.
Types of Bathroom Plumbing Repairs We Provide
We offer a wide range of bathroom plumbing services, so you always have someone you can turn to when you need to repair damage or install a new fixture. We'll also gladly offer maintenance tips for keeping your plumbing system in good shape.
Specific services we offer include the following:
Bathroom Faucet Repair
Don't neglect faucet leaks. They can waste a surprising amount of water, resulting in high bills for you. Get in touch with our team when you need to repair a faucet. We'll do the job fast without sacrificing quality.
Bathroom Drain and Sink Repair
A clogged drain is another problem you shouldn't ignore. If your bathroom sink's drain isn't working properly, it could mean there is a blockage in your pipes. 
If you don't address the issue, the water pressure could build up, causing the pipe to burst. We'll fix the problem before that happens.
Bathroom Faucet Installation
There are many reasons you may want to install a new bathroom faucet. Perhaps you are planning on making some changes to the interior design of the room. Maybe your existing faucet is old and not working reliably anymore.
No matter what reason you have for installing a new faucet, we'll make sure the job gets done right the first time.
Toilet Repair and Installation
Is your toilet backing up? Constantly running? Not flushing properly? There are plenty of reasons a toilet can stop working how you want it to. We can address all of them with our toilet services, which include repair, replacement and installation.
We're also happy to install a new toilet if you're thinking about replacing yours. Professional installation ensures the toilet works properly, helping you avoid other issues like this in the future.
Signs You Might Need a Plumber for Your Bathroom
Some of the most common signs that you might need a skilled, licensed plumber for your bathroom include the following:
Physical damage: While some physical damage might seem like it wouldn't be much of an issue, small cracks on the underside of your sink and toilet can worsen and cause more significant damage to your property.
Rust: Besides deteriorating your sink, rust can mix with your water supply and make it hazardous to brush your teeth or drink from the faucet.
Clogs: Although homeowners can often address minor surface clogs themselves, clogs deep within a sewer system typically require the services of a professional plumber with the proper diagnostic equipment.
Leaks: While some leaks may appear minor, they can lead to mold, warping, discoloration or structural damage if not handled by a professional plumber.
Low pressure: Decreased water volume or low pressure typically means your problem is much worse than a leaky faucet. If you experience a continuous pressure drop, it could indicate a clog, leak or pipe damage in your home's sewer system.
Advantages of Choosing Perfect Home Services for Bathroom Plumbing
Regardless of the size of your toilet or sink repair, you can trust the professionals at Perfect Home Services to get the job done right the first time. Our licensed plumbers have years of experience diagnosing and repairing bathroom issues throughout Chicagoland. We pride ourselves on honesty and integrity while keeping you informed across each phase of your repair project.
Besides offering some of the industry's most comprehensive warranties for parts and labor, we feature a VIP program that provides discounts and free tune-ups for recurring services. Additionally, our finance department can help qualified individuals customize the perfect payment plan for their budgets.
Schedule an Appointment for Bathroom Plumbing Services Today
---
At Perfect Home Services, we believe in doing everything we can to ensure you're more than satisfied with the results of our help. If you need assistance with any bathroom plumbing issues, contact us online or give us a call. We look forward to handling all your residential plumbing needs!

100% Satisfaction Guaranteed

Free Estimates (Pending We Perform Work)

Background-Checked & Drug-Tested Techs

Special Financing Available
Plumbing Contractor
License #: 055-041685
Expiration: 09-30-2023
Plumber-Master
License #: 058-186859
Expiration: 04-30-2024
Reviews and Certifications
---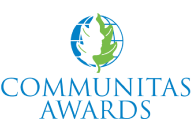 2010 Community Partnership Winner
Bryant Medal of Excellence