We can inspect your heater and offer maintenance tips
A hot water heater plays an essential role in your comfort.
Thus, it's important to hire qualified professionals whenever you need help repairing, installing, or maintaining it. At Perfect Home Services, serving the Chicagoland region for more than 30 years, you'll find experts who know how to address virtually any water heater issue you might encounter.
Our dedication to customer satisfaction is one of the key reasons we've managed to stay in business for two decades and counting.
What We Offer
There isn't just one kind of "water heater service" you may need.
Depending on your situation, you may need to address damage or replace a unit entirely. Regardless of your specific needs, we can help.
Services we offer include the following:
There are plenty of reasons you may decide to upgrade to a new water heater. Perhaps you're interested in a tankless water heater, which could save you both money and space if you don't have many people living in your home.
Maybe your current water heater is very old, and starting to break down too often. No matter why you choose to switch to a new unit, we'll install it with care and precision.
We can even help you select the right new unit for your needs if you're not sure which is best.
Is your hot water heater no longer doing its job consistently? Do you hear banging noises coming from it? Have you noticed water starting to pool around the unit? If you encounter any of these problems, get in touch with our team.
Trying to fix a water heater on your own can be dangerous. We'll handle the task safely.
As with any plumbing fixture, when you focus on proper water heater upkeep, you're more likely to avoid costly issues in the future.
We'll help. We can inspect your heater and offer maintenance tips, helping you better understand what steps you can take to ensure your unit remains in good working order for as long as possible.
We're glad to explain why a certain type of water heater may be ideal for your needs.
Again, a tankless water heater doesn't take up much space and conserves water. We'll gladly install and repair it for you. However, if you need more hot water than a tankless unit provides, we'll install and repair a tank-based model.
---
At Perfect Home Services, we offer a wide range of customer-friendly advantages you can't find elsewhere. These include free estimates, 24/7 client service availability, and the willingness to be honest about all costs upfront, so you don't get shocked when you receive the bill.

100% Satisfaction Guaranteed

Free Estimates (Pending We Perform Work)

Background-Checked & Drug-Tested Techs

Special Financing Available
Plumbing Contractor
License #: 055-041685
Expiration: 09-30-2023
Plumber-Master
License #: 058-186859
Expiration: 04-30-2022
Indiana State Plumbing License
License #: PC11003196
Expiration: 12-31-2023
Reviews and Certifications
---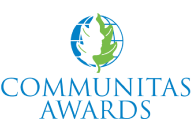 2010 Community Partnership Winner
Bryant Medal of Excellence