Keeping Your Furnace Working Properly
You depend on your furnace to stay warm during the cold months.
That's why it's important to schedule furnace repair service the moment you notice a problem. By addressing a minor issue early, you'll prevent it from causing major trouble. Keep in mind, though, furnaces are complicated machines.
Repairing one on your own typically isn't feasible. Luckily, with help from the pros at Perfect Home Services, you can get yours back up and running in no time.
The Importance of Working With a Professional Home Heating Repair Company
Partnering with a reliable, professional heating repair company allows you to maintain your HVAC system so it performs smoothly and efficiently year-round. Besides ensuring that your system avoids breakdown, you also save significant money on frequent maintenance and repair costs.
Choosing a professional contracting company like Perfect Home Services gives you the peace of mind that we back all our repairs with one of the industry's most comprehensive parts and labor warranties.
Signs You Need Home Heating Repair Services
Because your home heating system includes many different components, there are several reasons it can stop working. Obviously, you'll know there's a problem if the system shuts down entirely. However, that's the kind of problem you want to avoid in the first place.
Keep an eye out for these early warning signs. If you notice any of them, contact a professional sooner rather than later.
High Electric and/or Gas Bills
A furnace that's not working properly will often be less efficient than normal. This may be due to a simple issue, like a clogged filter, or it might indicate a failing component.
When the furnace uses more energy to keep the home warm, it's more likely to break down. It also results in high energy bills. If your bills are higher than expected during the colder months, the heating system may be to blame.
Strange Noises
When running an HVAC system, you should expect to hear a minor hum from some components. Other noises may be signs of a problem.
If you hear any banging, rattling, or otherwise strange sounds when running the heat, contact a professional. They'll inspect the system to determine the cause.
Inconsistent Furnace Performance
Does your furnace seem to shut down without warning? Does it heat some areas of the home effectively, but not others? Does it seem to take a longer time than expected to start running when you turn it on?
Inconsistent performance is always a good reason to schedule repairs. Regardless of what's causing the problem, it will likely get worse if you ignore it.
How to Keep Your Furnace Working Properly
You can prevent breakdowns and save on repair bills by taking steps to keep your furnace in good working order. Change the filter at least every three months and take this opportunity to inspect the various components of the system for signs of damage.
It's also a smart idea to schedule inspections before the cold weather arrives. This boosts your chances of spotting minor problems early, helping you save money in the long run. Our technicians will gladly help with this process.
Emergency Furnace Repair From Perfect Home Services
The worst time for an issue to arise with your furnace is during cold weather. At Perfect Home Services, we understand how critical it is to keep your entire household warm. That's why we offer prompt and courteous emergency furnace repair services when you need them most.
If you hear loud noises from your furnace or your system shuts down entirely, you need fast service. Allowing us to address these issues immediately saves you significant time and money before the problem worsens.
Benefits of Choosing Perfect Home Services for Furnace Repair
When you select Perfect Home Services for your repair needs, you know you're partnering with the region's most reliable and skilled home heating repair company. Our technicians have years of experience working with furnaces and HVAC units from some of the world's most recognized manufacturers. We pride ourselves on honest and transparent communication, meaning we lay out all repair costs upfront before we begin the job.
We offer some of the area's most affordable parts and services, and our VIP membership program and coupons provide even more savings. In addition, our finance department can help create a flexible payment plan for most budgets.
Schedule Your Furnace Repair Appointment Today
---
When you hire Perfect Home Services for furnace repairs, you're in the hands of professionals who've served the Chicagoland region for over 30 years. We've stayed in business all these years because we're reliable, honest and experienced. We'll be upfront about all costs, and if you ever need to get in touch, we're available by phone 24/7.
Call us today or contact our team online to learn more about scheduling furnace service.

100% Satisfaction Guaranteed

Free Estimates (Pending We Perform Work)

Background-Checked & Drug-Tested Techs

Special Financing Available
Plumbing Contractor
License #: 055-041685
Expiration: 09-30-2023
Plumber-Master
License #: 058-186859
Expiration: 04-30-2024
Reviews and Certifications
---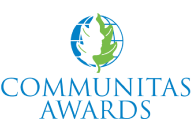 2010 Community Partnership Winner
Bryant Medal of Excellence